Looking for the 10 best gifts for the men, women or kids on your shopping list, BowlerX.com can help. We have some great suggestions, and every item we sell features fast free shipping, no hidden fees, and the lowest prices!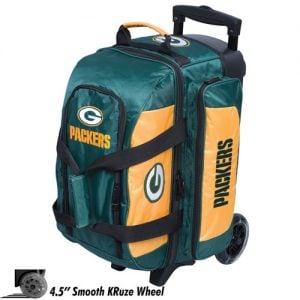 BowlerX.com is based in Bethlehem, Pennsylvania and rated #1 for customer service, product knowledge and pricing. When you are shopping for bowling products, you can be sure that you will receive first quality products at affordable prices. We are an authorized dealer for all of the brands we sell and will stand behind every sale.
Top 10 Bowling Gift Ideas
Bowling Bag
Every bowler needs a bowling bag to carry around his or her ball, shoes, and other gear, so they make excellent gifts. We offer single, double and triple totes, and roller styles that can handle as many as six balls at once.
Wrist Support
Bowling sometimes causes discomfort in the hands and wrists. Give your bowler the gift of maximum comfort, support and stability with one of our wrist braces or supports. They are available in adjustable and non-adjustable models.
Bowling Towel
A bowling towel is an essential item in every bowler's bag and a great gift idea. Utilizing a towel does more than just get the oil off of the ball. Towels are a great way to dry your hands when the game gets intense and when your hands get sweaty.
Bowling Ball
BowlerX.com offers a wide range of bowling balls for adults and kids, including entry level bowling balls in great colors and a wide range of weights, top performance balls used by professionals, and custom bowling balls.
Bowling Apparel
Every bowler on your list will enjoy looking their best the next time they hit the lanes. BowlerX.com offers a wide variety of bowling shirts, including everything from t-shirts to dye-sublimation products.
Shoe Covers
Shoe covers protect bowling shoes from moisture, gum and food, inside and outside of the bowling center. They slip-on over the shoes and come in many different styles, colors, and patterns.
Ball Cleaners and Polishes
Oil and dirt from the lanes can cause ball performance to decline over time. Help your bowler maintain peak performance by keeping their equipment clean with a ball cleaner or polish.
"The System" DVD
This instructional video – "The System" – from retired PBA Tour champion, Mark Baker, offers easy-to-follow coaching tips that help bowlers learn to throw the most consistent, powerful shots and get the best scores. It works for all skill levels.
"Stone 8"
Stone 8 – The Stories Behind the 60 Most Memorable Moments in PBA History by PBA Hall of Famer Len Nicholson is a beautifully illustrated book that would make a terrific gift for any bowler who wants to reminisce or is looking for a little inspiration.
Bowling Gift Certificates
When you simply can't decide what to get, why not let them choose? BowlerX.com gift certificates are available in denominations of $25, $50, $100, $150 $200 and $500 and can be redeemed directly on the website.
If you are interested in the 10 best gifts for the bowlers in your life, look no further than BowlerX.com for a variety of ideas, including balls, bags, shoes, accessories, gift certificates and more. Give us a call at 844.269.5379 or contact us online for more information.