A personal bowling ball can be the perfect gift to bring joy to your child and help draw a family closer with a regular bowling night out for the entire group. BowlerX.com offers a wide range of bowling balls, including 10 pound options for children or senior adults.
A Bounty of Bowling Balls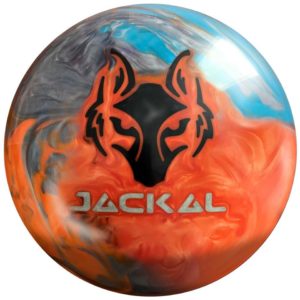 Bowlers who come to BowlerX.com have no shortage of available brands, coverstocks, cores, designs, and available weights. From AMF to Brunswick, Columbia, DV8, Ebonite, Hammer, Motiv, Radical, Roto Grip, Storm, Track, and more, we offer top-rated customer support and informed shopping assistance. Our low prices and free shipping measures are icing on the cake.
Developing Bowlers
Bowling is a sport for all. This pastime is one that you can take seriously or casually, but if you play with any frequency, you should have your own bowling ball. It is the primary tool for game improvement. Your bowling ball will be the biggest investment you make in the pursuit of the game.
The modern bowling ball is a complex, technically advanced piece of equipment. Bowlers can purchase bowling balls specifically designed to respond to different lane conditions and preferences, and all bowlers deserve the type of choice we provide, especially those interested in advancing their skill levels.
Bowling Ball Selection
Picking out the perfect bowling ball is much more complicated of a decision than you might imagine. Each element will affect how the ball performs as it rolls down the lane toward the pins. Our bowling experts on staff can provide guidance as you shop for the ideal bowling ball.
Bowling ball weights range from 6-16 lbs. Children generally use lighter bowling balls, and no bowler should use a heavier weight than they can comfortably deploy.
Consider the following as a basic guideline:
Children: 6-10 lbs.
Teenagers: 11-14 lbs.
Adult females: 12-14 lbs.
Senior citizens: 12-14 lbs.
Adult males: 15-16 lbs.
The core of the bowling ball is also important. It creates momentum and direction with weight distribution within the bowling ball. Typically, bowling balls are either asymmetrical or symmetrical.
A symmetrical core structure produces a consistent, predictable roll down the lane. Asymmetrical cores, on the other hand, don't provide a balanced distribution of weight, so the speed and direction will be more aggressive and less predictable.
In essence, the hook potential of a bowling ball increases as the asymmetry of the bowling ball increases. Controlling a symmetrical ball is easier, but asymmetrical balls provide better performance when lane conditions are difficult.
The coverstock is the outside covering of the bowling ball. The coverstock will be either polyester, also referred to as plastic; urethane; or reactive resin.
Plastic bowling balls work well for beginner bowlers who haven't learned to hook and for experienced bowlers who are attempting to achieve a spare.
Urethane bowling balls are preferred by intermediate bowlers learning to hook.
Reactive resin balls may be solid, pearl, or hybrid and are the preference of experienced and professional bowlers.
Where you bowl and your preferred form will determine much about the best bowling ball for you. The staff at BowlerX.com is able to identify the best ball for individual online shoppers with a few answers to select questions.
BowlerX.com has 16 pound bowling balls for the dad in your family this Father's Day, and you should make sure to grab a 10 pounder for his mini-me. When choosing a family activity that gets everyone off the couch with no awkward conversations, bowling is ideal. For more information about any of our products, call (844) 269-5379.