Are you looking for a one-stop shop for all merchandise related to bowling? Whether you need 12 pound bowling balls, size 12 bowling shoes, or a simple roll of bowling tape, BowlerX.com has you covered. We're the online bowling superstore with the ultimate goal of sharing our love for the sport.
Bowling Balls – How Far They Have Come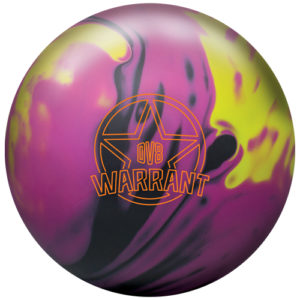 The original bowling balls were not very complicated; they didn't even have holes for the bowler's fingers. These wood bowling balls were replaced with hard rubber bowling balls in the early 1900s. Fifty years later, plastic/polyester bowling balls became the norm.
Beginning in the 1980s, bowling balls advanced quickly. The entire bowling ball has changed substantially from the inside-out. Coverstocks that created friction even on heavily oiled lanes and bowling ball cores that limited or maximized hook potentials became available. Urethane and reactive resin coverstocks and symmetrical and asymmetrical composite cores have changed bowling forever. These differences opened up various avenues of play to serious bowlers.
Bowling Accessories Have Also Advanced
Bowling accessories have advanced, just as bowling balls have, and BowerX.com has a comprehensive catalog of products. No matter the product required, we'll have it available. Our large selection of products is 2,000+ strong and includes everything from bowling balls to gloves, tape, microfiber towels, cleaners, polishes, wrist stabilizers, and various other bowling-related products.
Bowling Totes and Bags
Baggage with the capacity to carry around the modern bowler's equipment is also advanced. Carry the entire selection of bowling balls along for your bowling outings. You can also pack away your bowling shoes, towels, tapes, and any other bowling accessories you like with a tote or bag from BowlerX.com. Make sure that you have your powerhouse for strikes as well as your straight shooter for getting the spare. You'll obviously also need plenty of towels, tapes, and other bowling gear. Pack it all with a rolling bag for convenience.
Bowling Ball Cleaners and Polishes
The investment made in your bowling ball deserves protection. With each pass down the bowling lane, oil and dirt accumulates on the ball's surface. The key to continued performance is regular cleaning and refinishing when required. Advancements in bowling balls and the products required to maintain them have made independent maintenance easier. You can also take your balls into the local pro shop if you'd rather not handle the refinishing yourself.
Wrist Supports
The repetitive motions of bowling can cause injuries. Supporting the wrist with braces or wraps is a great way to perfect your form, protect from injury, and continue playing despite discomfort. BowlerX.com offers a plethora of branded, advanced options.
BowlerX.com offers products from all the major bowling brands. A few include AMF, Brunswick, Columbia, DV8, Ebonite, Hammer, Motiv, Radical, Roto Grip, Storm, Track, and more. Our top-rated customer support staff are here to help with knowledgeable shopping guidance and low prices. We also offer free shipping and hassle-free returns. Shop with us for first-rate products, service, pricing, and guidance.
Come shop at BowlerX.com online at any time. We offer bowling balls of all brands and sizes, even 12 pound custom drilled beauties. Browse our entire catalog, or reach out to quickly order your specific products. Call (844) 269-5379 to learn more or to place an order.