The bowling ball you choose can have a significant effect on your game. The trouble is that you'll stumble across a great deal of contradictory information online, especially about the weight of the bowling ball you should choose. How can you know if 13-pound bowling balls are right for you? You can start by calling the experts at BowlerX.com.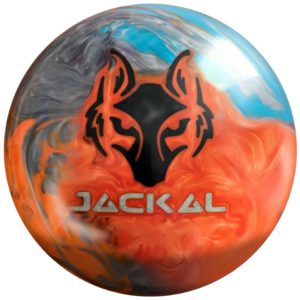 As the leading provider of bowling merchandise online, BowlerX.com is top rated in customer service, low prices, and hassle-free returns. Bowlers who shop with us receive expert-level guidance during shopping and high-quality merchandise from all of the best bowling brands including Brunswick, Lord Field, Columbia, Ebonite, Hammer, DV8, Storm, Track, Roto Grip, Motiv, and more.
The Effect of Bowling Ball Weight
Bowling ball weight is a key feature that affects the game. Instead of basing the weight of the ball solely on the sex and weight of the bowler in question, shoppers should include personal preference when weighing all of the options – including bowling ball weight.
The benefits of having a lighter weight ball include easier movement when learning form. A lighter ball will also allow petite or older players to participate when they might not otherwise be able to do so. Women and men who are new to the sport could begin with a ball on the lighter side and graduate to a heavier ball as experience and strength allow.
Too heavy of a bowling ball is as much of a barrier to quality bowling as a lack of form. Make sure that the weight chosen can be comfortably handled for multiple games. Bowling with too much weight puts you at risk for injury.
The Effect of Custom Drilled Finger Holes on Weight Capacity
Standard drilled finger holes limit the heaviness of the bowling ball a person can choose. When the finger holes are custom drilled, a bowler is able to bowl with a greater weight because of the enhanced control the custom holes make possible. We at BowlerX.com suggest visiting your local pro shop for an accurate measurement of your span and finger size, and we'll perform the custom drilling when you purchase a bowling ball from us.
How to Choose a Bowling Ball for Various Oils on Lanes
The speed of a bowling ball gliding down the lane depends on two factors: the momentum of the ball and the force that propels the ball down the lane. The oil conditions on the lanes and the material composing the ball will also affect speed because of the friction these two factors create. Where you bowl is as important as how strong of a throw you can manage.
BowlerX.com offers a world of difference for your bowling experience. We've been the online bowling superstore since our establishment in 2008. As an authorized dealer for all of the major bowling brands, you can be sure of the quality of the products you buy from us, and we supply the best in customer support.
From easy online ordering to our avoidance of hidden fees or ridiculous return policies, we excel in pleasing customers. Come here for free shipping and a no-questions-asked return policy. Our inventory is over 2,000 items strong, so we can produce what you need and quickly find what you're seeking if the item is out of stock.
If you've been under the impression that 13 pound bowling balls are only for weaklings, think again. Bowlers choose these balls for a range of reasons. Learn more by reaching out to the professionals at BowlerX.com by calling (844) 269-5379 or sending your query online.