Are you considering the benefits of purchasing 14 pound bowling balls? Consult the professionals at BowlerX.com for a rundown of the essential elements regarding bowling ball performance to consider whether this will be your first or fortieth bowling ball purchase.
Shop with the Online Bowling Superstore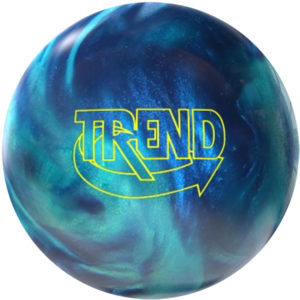 The online bowling superstore, BowlerX.com anticipates the opportunity to be your one stop shop for all things bowling related. We're passionate about the sport, and all we do is for the love of the game. This commitment leads us to help each customer make good decisions when purchasing and provide support after purchase in case of problems.
BowlerX.com is family-owned and operated. The entire family at BowlerX.com is able to sufficiently provide guidance for shoppers as they search for the best and most appropriate products for bowling.
Identifying the Right Bowling Ball Weight
If you've been told that to bowl well, you need to handle a heavy 15 or 16 pound bowling ball, rethink that assumption. A modern bowling ball has the technological advancement to perform well even in a lighter weight. Being able to throw a lighter bowling ball harder can make up for the momentum caused by the greater weight of a heavy ball. A great rule of thumb is that you should choose the heaviest bowling ball that you can COMFORTABLY throw REPEATEDLY. Remember, you want consistent performance, not a one time strike followed by a pulled muscle.
Bowling ball weights are appropriate to the individual. Most adult men will use a 15-16 pound bowling ball, and most adult women will use a 10-12 pound ball. However, individuals will differ depending on body structure, strength training, etc. Bowlers shouldn't feel pressured to use the bowling ball they "should" prefer.
The Pro Tip
Professional bowlers throw the heaviest ball that they can easily and consistently maneuver. For female professional bowlers, they usually choose a 14-pound ball, and for male pros, they choose a 15-pound bowling ball. The pros don't get bogged down in weight, though. They prioritize form and the mechanics of the bowling ball itself as it interacts with the lane conditions.
A ball that is so heavy that the bowler can't throw it within optimal speed range actually hinders the game. That's why it is so important that bowlers choose the heaviest ball that is comfortable for them to maneuver. In their efforts to perfect their game by choosing a heavy ball, they could hurt it.
The Benefits of Custom Drilled Holes
The finger holes drilled into bowling balls have a surprising effect on the weight capacity of the bowler. These holes make grip easier when custom fitted for the individual hand. By purchasing your own ball and allowing BowlerX.com to custom drill the finger holes, you can add two pounds to the weight capacity of the bowling ball. Therefore, if you regularly use 12-pound balls comfortably, shop at BowlerX.com for 14-pound bowling balls.
The BowlerX.com website allows bowlers of all stripes to browse and purchase at all times, 24 hours per day, 7 days per week, 365 days of the year. For help with orders or to determine if 14-pound bowling balls are the best weight for you, call (844) 269-5379 or contact us online with your questions.