Looking for performance 900 Global bowling balls at excellent prices? Visit BowlerX.com today. We also carry products from AMF, Brunswick, Columbia 300, DV8, Ebonite, Hammer, Motiv, Radical, Storm, Track and others, and will help you find affordable products that fit your needs and skill level.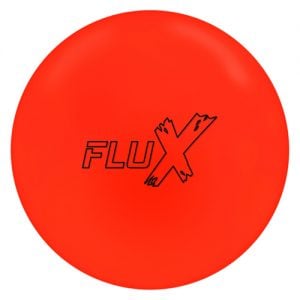 BowlerX.com, the online bowling superstore, is rated #1 for customer service, product knowledge and pricing. We are a family owned bowling supply business and pro shop based in Bethlehem, PA.
Experience the BowlerX.com Difference
Trusted since 2008 as one of the largest online bowling retailers in the U.S.;
Authorized dealer for all of the brands we sell and stand behind every sale;
More than 2,000 top-quality products at the lowest prices;
No seconds or blems;
Easy online ordering;
No hidden fees;
FAST & FREE standard ground shipping;
Simple return policy – no hassles, no questions asked;
Friendly, knowledgeable customer service at 844-269-5379.
How to Choose the Best 900 Global Bowling Ball
900 Global manufactures performance bowling balls in San Antonio, Texas, for every level of bowler, from amateur to professional bowlers. To make the best choice, consider your skill level, the ball materials and the ball core.
Coverstock Materials
There are several things that will affect the performance of a ball's coverstock (surface texture, hardness and oil absorption), and there are three primary materials used for coverstock, each with its own distinct characteristics: polyester, urethane, and reactive.
Polyester (or Plastic)
Commonly used for beginner balls.
Extremely durable.
Less porous as other materials.
Smooth surface results in low friction between ball and lane.
Low hook potential.
Urethane
Used for beginner to intermediate balls.
Lots of friction between ball and lane.
High hook potential.
Easier to angle ball.
Not as popular with experienced or professional bowlers.
Reactive Resin
Used for advanced and professional-grade bowling balls.
Most friction between ball and lane.
Hooks extremely well.
More effectively carries pins.
Three types: reactive solid, reactive pearl, reactive hybrid.
Most expensive option.
Reactive resin is nearly identical to the polyurethane material used to make urethane coverstock, but the reactive ball is enhanced with mica to give it better friction than a urethane ball.
The Core
Bowling balls have an outer shell, called the coverstock, and a large, heavy weight in a specific shape that distributes weight differently throughout the ball. The core determines how the ball builds momentum when it leaves your hands and moves down the lane towards the pins.
Two-piece balls typically have a single symmetrical bulb-shaped core, while others feature two or more outer cores and filler material. Three-piece balls typically have a "pancake" core along with a filler material.  Pancake weights provide a reliable and steady momentum on standard lane conditions and are well-suited to recreational bowlers. Two-piece balls deliver a higher level of performance.
The 900 Global Spare Bowling Ball has a durable polyester coverstock and is designed to go straight and get those pesky corner pins. Entry-level bowlers who are learning to throw a ball that hooks will appreciate the After Dark balls. High-performance balls include Flux, Space Time Continuum and Volt, which feature the latest coverstock and core innovations from the 900 Global R&D team.
Visit the BowlerX.com website for 900 Global bowling balls and hundreds of other balls for men, women and kids. When you need help making a decision or need more information, give us a call at 844.269.5379 or contact us online.