Get the latest bowling balls released by AMF, including special editions, at BowlerX.com, the online bowling superstore!
BowlerX.com is rated #1 for customer service, product knowledge and pricing. We are an authorized dealer for AMF, Brunswick, Columbia, DV8, Ebonite, Hammer, Motiv, Radical, Roto Grip, Storm, Track, and other brands, and stand behind every sale. When you shop with us, you will receive first quality products at affordable prices.
About AMF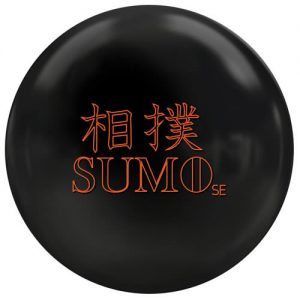 The American Machine and Foundry (known after 1970 as AMF, Inc.) was formed in 1900 to manufacture industrial equipment, but moved into the bowling business after World War II.
The company, headquartered in Shelby, Ohio, eventually became a major manufacturer of pinsetters, bowling pins, bowling balls, and other bowling equipment, and owned and operated numerous bowling centers.
In 1981, AMF introduced the first reactive urethane bowling ball, a revolutionary bowling ball design that gave bowlers new power and performance.
The company's headquarters and manufacturing facility moved to Mechanicsville, Virginia, in 1988. Since merging with Italian-based Qubica to form QubicaAMF Worldwide, the company continues to introduce new products, such as the Sumo SE and Ninja SE bowling balls.
Looking for Other Equipment?
Bowling Ball Totes and Rollers
Carry your gear around in style with one of our best-selling bowling bags from brands like KR Strikeforce, Brunswick, Hammer, Radical, Roto Grip and Storm, in single, double and triple totes, and roller styles that can handle up to 6 balls at once. Sports fans will also appreciate our selection of MLB, NHL and NFL totes and rollers.
Ball Cleaners and Polishes
Oil and dirt from the lanes will be absorbed into the coverstock of a bowling ball, causing its performance to decline over time. Maintain peak performance by keeping the equipment clean with a ball cleaner or polish. Brunswick's Big B Bowling Ball Cleaner, for example, will remove the oil before it starts to soak into the ball and keep ball reaction consistent.
Wrist Support
Bowling sometimes causes discomfort in the hands and wrists. Get maximum comfort, support and stability with the Storm C4 Wrist Brace. It features a single switch that enables the user to change the amount of cup and lateral wrist angle in no time flat. The removable hand and wrist pads can be washed and replaced, if necessary.
Gift Certificates
If you are shopping for birthday or holiday gifts for an avid bowler in your life, you can't go wrong with a BowlerX.com gift certificate. They come in denominations of $25, $50, $100, $150 $200 and $500 and can be redeemed directly on our website. Certificates can be delivered by mail or emailed directly to the recipient along with a custom message from you.
For AMF bowling balls and balls from other top brands, visit BowlerX.com. We offer a huge selection of products and are ready to help you make a decision. If you have questions or need more information, give us a call at 844.269.5379 or contact us online.