Bowling is an ideal activity – the perfect balance of sport and social. BowlerX.com is the leading online bowling store, ready to outfit professional bowlers, bowling league participants, or those who recognize the potential for first dates spent at the lanes. While not required to participate, gear like AMF, Ebonite, Radical, or other branded bowling shirts will provide you with the comfort and state of mind that leads to strikes and success.
The Professional Bowler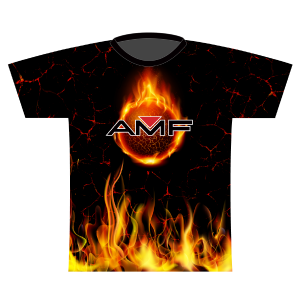 The pro bowler must look the part. In addition to impeccable fit for free movement without hanging fabric that could interfere with the bowl, the shirt can be customized with logos of sponsors. Many professional bowlers often become the focus and even creators of bowling accessories, like shirts. You'll find several examples of such shirts on our website, BowlerX.com.
For the League
Bowling leagues offer an avenue for fun, friendship, and exercise for the bowling enthusiast. Teams within leagues often differentiate themselves with their attire, and bowling shirts make it easy for customizations to draw attention to the team and identify the individual members with nicknames and graphics. Bowling shirts elevate your bowling night from an outing to an occasion worthy of anticipation. Become part of a team by sharing a common uniform.
Go All Out for Date Night
Bowling is the perfect first date plan. It offers plenty of opportunity for conversation and getting to know one another, but it also provides fun, action, and distractions for when moments turn awkward. A well-chosen bowling shirt can improve your game and boost your confidence for your bowling game and the dating game.
The Evolving Nature of Bowling Shirts
The traditional bowling shirt has a box shape, short sleeves, and a collar, often with a pocket and contrasting colors. In recent years, new fabrics and designs have transformed the notion of what a bowling shirt looks like. Technology has developed wicking fabrics that keep the wearer dry, and many bowlers choose this option to enjoy a more comfortable game. Others prefer tradition. With more styles, bowlers have more choice about exactly how they want to dress for their bowling night.
Serious bowlers still often choose to personalize their shirts with their first or last name, nickname, or logo. BowlerX.com provides personalization services upon ordering. Your fans will know the name to chant when you have the game of your life in a proper-fitting bowling shirt from us.
Special Care for Fit
How your shirts fit doesn't necessarily matter from one day to the next. Perhaps you like a bit of a baggy fit or a tight fit to show off your definition. With a bowling shirt, you should avoid both. The shirt should be loose enough to allow for movement, but it shouldn't allow for fabric to hang down and interfere with the act of bowling. Here at BowlerX.com, we recognize the importance of fit and its effect on function. If your shirt doesn't fit correctly upon arrival, return it in a doubled box or bag. We offer hassle-free exchanges or returns.
Spice up your bowling game with shirts designed for the occasion. BowlerX.com offers all sorts of brands including AMF bowling shirts in addition to shoes, balls, bags, and any other bowling accessory you might need. Explore the world of bowling accoutrements by checking out our website or giving us a call at 844-269-5379.