Bowling is a sport for some, a past-time for others, and a social game for more. If you're developing an interest as a player in the sport and have been working on your skill level, it might be time to graduate to an intermediate level bowling ball, and BowlerX.com is the best place to find it.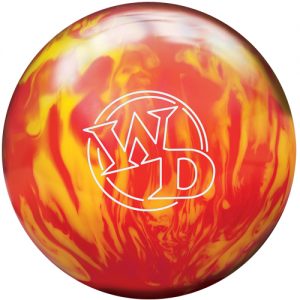 BowlerX.com enjoys a strong #1 rating from customers for our prices, product information, and customer support. An authorized dealer of top-level bowling brands, BowlerX.com is the place to come for bowlers of all skill levels to find any quality product needed for the game. We have an inventory that includes more than 2,000 products, and those we lack can be found within days.
Skill Progression
Learning to bowl well is a process where one skill leads to another. A solid, broad foundation is key. In the beginning, you'll likely learn to throw straight with a plastic/polyester bowling ball. Once your average consistently stays in the 140-170 range, you'll probably consider yourself ready to level up.
Developing a hook when throwing the ball is the next skill that you'll need to develop in bowling game play. The same plastic ball just will not do when you're trying to develop this ability. An intermediate level of skill requires an appropriate ball.
The Right Ball for Learning to Hook
Learning to hook requires a ball with the tendency to hook without the overwhelming draw of more professionally suited bowling balls. Urethane balls provide a medium result somewhere between a strong hook and a straight throw, allowing you to build on what you already know well.
The friction created by a urethane coverstock manifests a moderate hooking potential. It works well on light-oil lane conditions and is even preferred as a pick-up-the-spare bowling ball for professionals.
The coverstock on the outside of the bowling ball diminishes or heightens friction, and the core of the bowling ball contributes to momentum. Symmetry lessens hook potential, so for greater hook potential, choose a more asymmetrical bowling ball.
Consider the Following Urethane Coverstock Balls at BowlerX.com
Storm Pitch Black Bowling Ball – Urethane coverstocked bowling ball offers predictable play and a hooking rate of 12 out of 20.
Motiv Tank Blitz Bowling Ball – Urethane coverstock; 13 out of 20 hook potential
Motiv Covert Tank Bowling Ball – Microcell Polymer coverstock; 14 out of 20 hook potential
Storm Mix Blue/Silver Bowling Ball – Urethane Pearl coverstock; 4 out of 20 hook potential
Brunswick U-Motion Bowling Ball – Urethane coverstock; 10 out of 20 hook potential
Storm Fast Pitch Bowling Ball – Urethane coverstock; 11 out of 20 hook potential
Swag Big Bro Burn-Up Purple Pearl Urethane Bowling Ball – Urethane Pearl; 14 out of 20 hook potential; asymmetrical core
Legends Iron Diamond Bowling Ball – Urethane coverstock with 9 out of 20 hook potential
Storm Mix Sky/Cobalt/Violet Bowling Ball – Urethane Pearl coverstock with a 4 out of 20 hook potential
Any of the bowling balls sold by us can be customized according to your weight preference, finger and span size, and grip preferences. Once you have your new ball, work on developing your hook. You can find coaching at local pro shops to perfect your form, depending on the level of dedication you have to perfecting your game.
If you're still trying to determine which of the products within our catalog is the best bowling ball for an intermediate player, feel free to contact our BowlerX.com customer support team online or by calling (844) 269-5379.