The best bowling pro shop online is BowlerX.com. No matter where you are, we are there. You can shop for your favorite bowling supplies from one of the world's largest inventories, around the clock with the click of a mouse. As you do so, our team is available to act as your guide, coach, and advisor.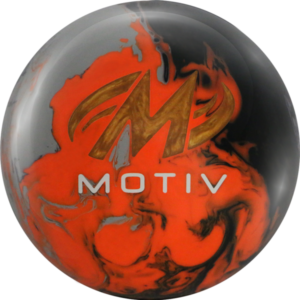 As an authorized dealer for all of the major bowling brands, BowlerX.com is the perfect source for all things bowling. Our top rated customer service team is always ready to provide guidance while shopping. We have a deeply ingrained love of the sport and knowledge about the products. Our prices are low, but we are not cheap.
If you're shopping for bowling merchandise, you might encounter many options, but we are the best. Our endeavors to satisfy mean that we have a huge inventory and make all sales right. When we are out of stock of popular items, we can source them within three days for quick customer satisfaction.
Founded by a PBA member and bowling lover, Lee Sandt, BowlerX.com is a family operated company. Our goal is to spread the love of bowling, and all employees are long-time bowlers with passion for the sport.
The BowlerX.com physical pro shop is in Town & Country Lanes in Bethlehem, PA. We provide coaching and other services and have availability in the evenings from 6-9 Monday – Thursday and 9 am – 3 pm on Saturdays. Drop by if you're ever in the area.
What's the Purpose of a Pro Shop?
Professionals working in a pro shop are great assets. They can help you identify the right pieces for you, help you customize your bowling equipment, and help you increase your skill level.
As you shop for a new bowling ball, the experts at the pro shop can help. Whether you upload a video of you bowling or bowl for the pro, he or she can advise you about your form and what ball will work best for you. Ask questions, practice, and take advice in order to improve your game. That's the only way it will happen. We are here for that purpose and will even custom drill your bowling ball for your hand.
Bowling shoes are also critical to a good bowling skill level. High performance shoes will often have interchangeable sliding soles and traction heels, and a pro can help you learn how to use them. This tool is yet another element that can help you maximize your bowling skill.
Novice bowlers might choose a bowling bag based solely on appearances and lofty thoughts. A pro can help you think about reality. Brainstorming what you need and how to best organize the products come from years of experience, and a pro can help you skip a few years by relying on his or her expertise.
Bowling Supplies – From wrist support to tape, ball maintenance products, a bowling towel, and other small things that you might not consider may prove to be invaluable. Take advantage of years of experience as you determine what you should include on your list.
If you're looking for the best bowling pro shop, you may just find it online at BowlerX.com. Get in touch with our team by reaching out on our website or by calling (844) 269-5379 for assistance with product selection, tips and tricks about bowling skills, and any other bowling-related question.