The best bowling store found online is one that can meet every single bowling need, as BowlerX.com can. When you place an order with us, you will receive Grade A, high-quality bowling merchandise because we're authorized to deal with all of the major bowling brands.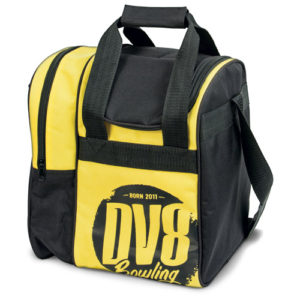 We at BowlerX.com understand that bowlers have plenty of options for where to take their business, so we endeavor to earn it. By making every sale right, we build our customer base. Our team at BowlerX.com is made up of family members who love bowling and want to spread that passion. When bowlers have questions about products, purposes, and tricks, we provide answers.
Our customers appreciate the quality of our customer service, our hassle-free return policy, free standard shipping, online ordering, top-rated products, and low prices.
In addition to operating the online bowling superstore, we also have a physical presence at our pro shop in Town & Country Lanes in Bethlehem, PA. If you're ever in the area, stop in for a quick lesson or just to speak.
The Importance of Your Bowling Bag
Whether you choose a rolling bag or a tote bag, you need luggage for your bowling equipment. Not only do you need to make sure that you have a quality bag that will hold all of your supplies, but you should also think carefully about what needs to be included in that bag.
Bowling Ball – Obviously you'll need a bowling ball or two for a game. Many bowlers carry more than one. A plastic/polyester ball is ideal for throwing strikes and learning form. A solid reactive bowling ball has less hook, and a pearl reactive bowling ball has significant hook potential. Bowlers who take the sport seriously need personally owned bowling balls.
Bowling Towel – Protecting your bowling ball is important. Coverstocks absorb oil every time that they roll down the lanes, and you can lessen this factor by wiping the ball after each turn. You should also invest in cleaning, polishing, and surfacing products to maintain the integrity of your bowling ball's coverstock.
Bowling Shoes – Next to your bowling ball, the most important item of equipment is probably your own personal bowling shoes. A pair will allow you to bowl predictably, safely, and without potentially damaging your person or the floor.
Shoe Covers – Being able to cover your bowling shoes when you leave the lanes and head to the restrooms, concessions, or other places is important. Walking through the bowling alley without protection will transfer debris onto the lanes and damage them.
Wrist Supports – Maintaining proper form is essential to bowling. A wrist support can help with that while also preventing injury and promoting comfort.
Tapes – Bowling tape and grip sacks are small items, but they're important. For the fingers, bowling tape protects from blisters, and when used in the thumb hole of the bowling ball, the grip can be adjusted for a secure hold on the ball. A grip sack is also helpful because it will help you keep dry hands even when the competition is fierce and the nerves start twitching.
If you're ready to stock up your bag at the best bowling store online, navigate to BowlerX.com. We'll supply any bowling needs you might have. For help placing an order or choosing the right products, call our customer support team at (844) 269-5379.