Searching for the best gift ideas for the bowlers in your life? BowlerX.com is a great resource! A gift from our online store could be the perfect solution.
BowlerX.com is the online bowling superstore. We are based in Bethlehem, Pennsylvania and are rated #1 for customer service, product knowledge and pricing. When you are shopping for bowling products, whether for yourself or for gifts, you can be sure that you will receive first quality products at the lowest prices.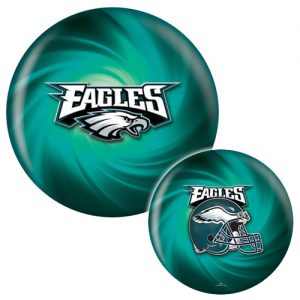 We are an authorized dealer for all of the brands we sell and will stand behind every sale. We offer:
Unique high-quality bowling products at the lowest prices;
No seconds or blems;
Easy online ordering;
FREE standard shipping;
No hidden fees;
Simple return policy – no hassles, no questions asked.
Gift Ideas for Bowlers
Bowling balls: BowlerX.com offers hundreds of bowling ball options for adults and kids, from entry level to top performance balls. Most adult men are comfortable with balls that weigh between 12 and 16 pounds, while adult women are generally comfortable with balls that weigh between 12 and 14 pounds. A teenagers' ball would most likely weigh 10 to 14 pounds, and a child's ball would weigh between 6 and 10 pounds.
Bowling totes and roller bags: A bowling bag is a great gift choice for a wide range of users. They come in two styles – totes and rollers. Totes carry just one or two balls at a time and are typically carried with one hand using handles or by means of a shoulder strap. Roller bowling bags have wheels that enable you to easily pull the bag behind you as you walk into the alley. The most popular bag is a 3-ball roller. Most bowlers don't need or want to carry more than three bowling balls at a time.
Must-have accessories: BowlerX.com carries a wide range of must-have bowling accessories that make terrific gifts for new and seasoned bowlers. Choose bowling gloves, bowling tape to help maintain a good grip on the ball, a bowling towel to keep hands dry and clean dirt or lane oil off the ball surface, ball cleaners and polish, grip sacks, wrist braces and supports, and many other accessory items.
Gift certificates: When you simply can't decide what to get, choose a BowlerX.com gift certificate. They are available in denominations of $25, $50, $100, $150 $200 and $500 and your recipient can redeem it directly on the website. Certificates can be delivered by mail or emailed directly to the recipient along with a custom message from you.
Visit the BowlerX.com website for many more gift ideas for bowlers. If you have questions or need more information, give us a call at 844.269.5379 or contact us online.