Bowling is one of the most popular ways for Americans to spend their recreation time. No matter why you love bowling, the best place to buy bowling balls or other related items online is BowlerX.com, where you'll find an array of branded, quality bowling merchandise.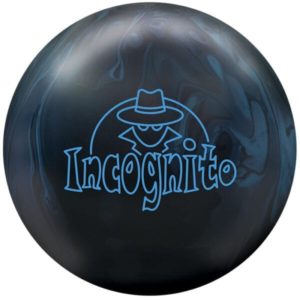 The online bowling superstore, BowlerX.com, calls Bethlehem, PA, home. Rated tops in customer support, product knowledge, and affordable prices, we offer over 2,000 products, and as an authorized dealer of branded merchandise, we never provide seconds or blems. Our focus is customer satisfaction.
The BowlerX.com process makes ordering online easy without hidden fees or expensive shipping costs. In addition to free shipping, we have a simple, question-free return policy.
Count the Reasons You Love Bowling
Resolve First Date Awkwardness and Date Night Staleness
Whether this date is the first or you've left kids at home with the sitter, spend time together bowling without any awkwardness or tense moments of boredom. Bowling alleys are generally filled with people interested in relaxation and fun, but if the noise of the public lanes is too much, plenty of families build their own bowling lane at home.
Relieve Stress without the Cost of Therapy
Stress kills. Unaddressed, continued stress causes depression, weight gain, cardiovascular problems, and more. Limiting stress with the type of light exercise bowling provides works as a distraction and a trigger for stress-reducing hormones.
Include Everybody in the Game
Age, ability, gender, and other factors don't affect bowling. Your entire family can come to the bowling alley and participate in the game regardless of weather or temperatures outside. It's unusual to find an activity that's as inclusive and entertaining for all as the game of bowling. Once you realize the wonder of the game, come to BowlerX.com for all of your bowling-related purchases.
Burn Some Calories and Strengthen Muscles While Having Fun
Bowling is an excellent form of light exercise. The movement and activity consume an average of 200 calories per game and enhance flexibility and limberness, and the bowling ball acts as a weight that helps bowlers gain strength.
Tips for Buying Your First Bowling Ball
When buying your first bowling ball, concentrate on identifying the best type, weight, and grip, remembering that design should be a secondary concern.
Bowling Ball Types
Beginning bowlers usually throw straight, graduating to a hook over time. Initially, you'll want a polyester, or plastic, ball because it rolls straight, and even after you move on to a ball with a high hook potential, keeping the plastic ball will come in handy when you attempt a spare.
Bowling Ball Weights
Bowling ball weights range from 6 to 16 pounds. The right weight for you will typically be the heaviest weight that allows you to perform well. Determining which weight is appropriate is simple. Find the weight that works well at the bowling lanes and then add two pounds.
Bowling Ball Grips
Your custom bowling ball should have a custom grip. Visit your local pro shop to have your fingers and span measured and receive some guidance regarding custom or tip hold. BowlerX.com will be glad to custom drill your bowling ball purchase.
Whether you're looking for a fun form of entertainment, socializing, or exercise, give bowling a try. If you discover a love for the sport, come to BowlerX.com, the best place to buy bowling balls online. You can reach out to us online or by calling (844) 269-5379.