If you are looking for bowling accessories, BowlerX.com can help. Known as the online bowling super store, we are rated #1 for friendly customer service, product knowledge, and pricing.
BowlerX.com is a family owned business based in Bethlehem, Pennsylvania. We are rated #1 for pricing, product knowledge, and customer service. When you shop with us, you can be sure that you will receive top-of-the-line products from major brands like Roto Grip, Hammer, Brunswick, Columbia, Dexter, DV8, Ebonite, Lord Field, Motiv, Storm, and Track. And we will provide you with excellent prices as well!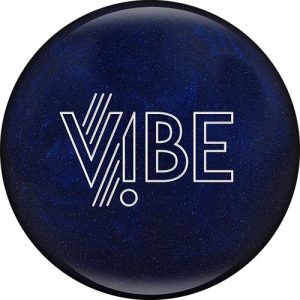 We offer:
Friendly, knowledgeable customer service
No hidden fees
Easy online ordering
No seconds or blems
Products from all major brands
High quality bowling products at the lowest prices
FREE standard ground shipping
A simple return policy- no hassles and no questions asked
Bowling Bags
Bowling bags come in two styles – totes and rollers. Totes are designed to carry just one or two balls at a time and are typically carried with one hand using handles or by means of a shoulder strap. Roller bowling bags have wheels that will enable him to easily pull the bag behind him as he walks into the alley. A 3-ball roller bag is one of the most common bags.
Bowling Apparel
We offer a wide variety of bowling shirts, including everything from t-shirts to dye-sublimation products. Dye sublimation is a printing process that yields beautiful, permanent colors that are embedded in the fabric instead of printed on the surface. Patterns and images on the fabric won't fade or crack even after multiple washings.
Also consider our exclusive BowlerX.com Silver Mirrored Logo T-Shirt, which is comfortable, moisture wicking, static resistant and will not shrink, and the BowlerX.com Dye Sublimated Breast Cancer Bowling Shirt which is custom made to order just for your recipient. Names can be added to the back of the shirt at NO extra charge.
Bowling Accessories
BowlerX.com carries a wide range of must-have bowling accessories for everyone from new to professional bowlers. Choose bowling gloves, bowling tape, a bowling towel, ball cleaners and polish, grip sacks, wrist braces and supports, and a wide range of other accessory items. One of the most popular items is the Motiv See Saw ball holder that provides maximum protection during transport in bowling bags or when stored in a locker.
Bowling Shoe Accessories
If you have problems with your slide on sticky approaches or your bowling shoes throw off your posture, consider shoe sliders. They slip over your shoe and typically utilize a suede-like material to extend your slide. A good set of bowling insoles will serve as shock absorbers. They will also prevent fatigue and improve your foot stability and comfort. They can also help improve your coordination, your approach, and your scores.
If you are interested in bowling accessories for yourself or as a gift, look no further than BowlerX.com's online store for a variety of options. Give us a call at 844.269.5379 or contact us online for more information.