Let BowlerX be your go-to source for bowling aids and towels, as well as many other types of bowling equipment and supplies. We offer all of our products at affordable prices, and our customer service simply cannot be beaten. If you're looking for yourself or the bowler in your life, you'll find an incredible selection.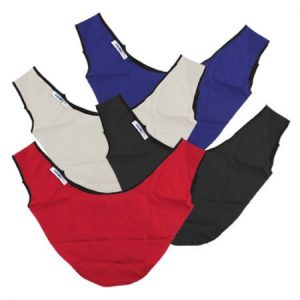 While we do everything possible to keep a large inventory of products, there will be times when some of our more popular items sell out. But even if we don't have something now, we can typically get it to you in one to three days.
Why Choose BowlerX?
BowlerX is proud to be located in Bethlehem, PA. Not only are we the website of choice for thousands of bowlers across the country, we're the best when it comes to customer service. You will always be able to count on us to answer any of your questions at any time. We're also proud sponsors of several bowling events throughout the nation, including tournaments in both the PBA and PWBA.
Here's just a small sample of some of the bowling aids we carry.
Shammy pads – These do a great job of removing oil from your bowling ball in between shots. Whether you're a novice or you've played for years, a shammy pad can help you maintain consistency in your game. We offer shammy pads that restore tackiness to a ball, helping ensure strong backend motion in the process. Regardless of the type of ball you use, we'll have a shammy pad that fits it perfectly.
Bowling ball see-saws – A see-saw is another way to keep your ball clean during your game. Made with tough, durable fabric, our see-saws are gentle on a bowling ball, and will protect it whether you store it in your locker or keep it in your bag.

Rosin bags – These can help you get a much more secure grip on your ball, and give it consistent feel during the release.

Liquid skin – If you're a long-time bowler, you know how frustrating blisters can get. The more you bowl, the more problems you may experience. Liquid skin offers long-lasting protection against irritation, and it's very easy to apply. If you need to use it during your game, it will dry quickly so you can get back to dominating your opponent.

Bowling Towels
Towels are some of our most popular products. We carry a wide selection of towels from some of the biggest names in the game, including Storm, Turbo, Swag and many others.
No matter what your skill level may be, a towel will be one of the most important pieces of equipment in your bag. It not only removes excess oil from your ball, making it roll consistently in the process, it also keeps your bowling hand free of moisture. Wiping in between shots can also help increase your ball's lifespan as well.
How to Use a Bowling Towel
You might not think there's a certain technique to using a bowling towel, but there is. You don't want to touch any part of the ball during cleaning. The ball already picks up enough oil from the lane – you don't want to add to it by getting oil from your skin on the ball as well.
The easiest way to do this is to place the ball on a rotating ball cup. Spin the ball using the towel, making sure you clean every inch.
Get in Touch
The experts with BowlerX are ready to help, whether you need bowling aids and towels or anything else that has to do with this great game. Contact us online or give us a call at 844-269-5379 for more information.