Have you got questions about bowling ball drilling? BowlerX.com is your source for the answers to all things bowling and supplies!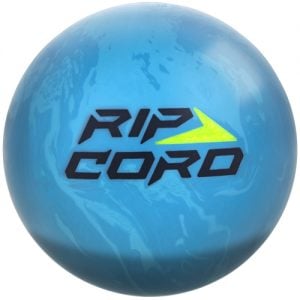 Since 2008, customers have been trusting BowlerX.com as one of the largest online bowling retailers in the country. In fact, our customers have rated us #1 for pricing, product knowledge, and customer service. As an authorized dealer for all the brands we offer, we stand behind every sale. You can be sure that when you order from us you will receive first quality products at the lowest prices.
We carry bowling accessories, bowling shoes, bowling balls, and bowling bags from the greatest brands including Vise, 900 Global, Brunswick, Columbia 300, Ebonite, Hammer, KR Strikeforce, Motiv, Radical, Roto Grip, Storm, Track, and others. If you love free standard shipping, no hidden fees, and low prices, look no further than BowlerX.com!
What to Know Before You Get Your Ball Drilled
Many people just walk into the alley, grab a ball off the rack, and start the game. There's nothing wrong with this procedure if you are a casual bowler, someone who only goes with friends for a good time, etc. But, if you are hoping to see some improvement in your game, those alley balls are not for you!
You may be shocked to discover that when you buy your very first bowling ball from a reputable retailer like BowlerX.com, it comes without holes! Buying them with pre-drilled holes is no different than using the ones at the alley, and that's not what you're looking for, right?
The next step, then, is to find a pro who does professional drilling. Of course, having a basic knowledge of the process and its purpose will help you help him/her give you exactly what you are looking for in ball performance. But remember, only you can perfect your shot!
If you don't want to take you ball to your local Pro Shop operator for drilling, BowlerX.com offers professional drilling service on all bowling balls. We use the most accurate milling machines available today, the Precision Ovalmatic. This is the same milling machine that has been used on the PBA Tour since 1976. The OvalMatic is accurate to 1/1000 of an inch on all measurements including spans, pitches and depths.
Before you get your ball drilled, its center of gravity and your track (the ring or rings of oil that remain on your ball after you take a shot) will need to be determined. Additionally, the positive axis point will have to be calculated based on your pro shop's equipment. These are different for every bowler and every ball.
If BowlerX.com will do the drilling, please include any personal specifications or additional information we may need. If you prefer to send us one of your current bowling balls, we will copy your existing measurements and make a custom thumb mold. This only needs to be done once, and we can then perfectly match your grip in any other ball that you purchase. We will then pay for shipping costs to ship your ball back to you!
Knowing these things prior to taking your ball to get drilled will help you understand the entirety of the process and the import of each aspect.
So, now you know… bowling ball drilling isn't as simple as making sure the holes fit your fingers! Give BowlerX.com a call at 844.269.5379 to place an order for your next ball, or you can visit us online! We always offer FREE standard ground shipping!