Researching bowling ball reviews means you are serious about finding the right ball for you and your game. BowlerX.com can help make that happen for you!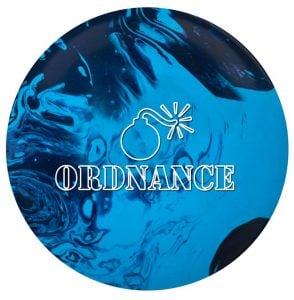 BowlerX.com is rated #1 for pricing, product knowledge, and customer service. We have been a family-owned business located in Bethlehem, Pennsylvania since 2008. Our customers trust us as one of the largest online bowling retailers in the US. We stand behind every sale and you can be certain that you will receive first quality products from us at the lowest prices!
Reviews to Consider
When it comes to making a decision about the ball that's right for you, it is important that you do some research to ensure you choose the right one. So, here are some reviews to consider:
900 Global Honey Badger Extreme Pearl- This ball is constructed with a 3-piece Grapnel asymmetric core. The backend is great regardless of the oil conditions. And, the coverstock, which is a S74R pearl reactive, is versatile as well.
900 Global Ordinance- If you are looking for a baseline ball, this is a great option. It has a low RG and medium differential Shrapnel symmetric core and is clothed in a S70 solid coverstock. Great for controlled motion on the backend and fast revs.
900 Global Flux Pearl- Looking to raise the differential and increase the torque at the breakpoint? The Amplify core in this ball does that for you. And the coverstock was specifically designed to increase performance at the backend and keep the ball's oil traction. It's a S72R.
Brunswick Cutting Edge Hybrid- This ball offers excellent traction in the middle of the lane that will continue, powerfully, down the rest. It has a low RG symmetric weight block and that is combined with the Relativity Hook Hybrid coverstock.
Brunswick Method- This has a new coverstock called the Synthesis Hybrid which combines two technologies, the Ultra-Responsive and the Relativity Traction. And that is paired with a Magnitude 055 High Diff core to make it versatile for a variety of bowler styles and lane conditions.
Brunswick Twist- Looking to take the next step up from your plastic spare? This is the way to go. Combining the Twist Low Diff core with the R-16 Reactive coverstock, you can trust this ball to provide you with a controllable and strong backend reaction when you are on drier lanes.
DV8 Frequency- This ball is high performance and will work for most bowling styles. Wrapped in the Flexure Hybrid Reactive coverstock, the Frequency introduces the Adversary core. With medium oil conditions you will experience the perfect amount of length, traction, and hook with this ball.
DV8 Glam- Stronger hitting power has been achieved by adding the DynamiCore to the Diva core. Paired with the Composite Fang Pearl coverstock this ball performs well when lanes break down. You will get great recovery and an easy length.
DV8 Hitman- Armed with the N-Forcer coverstock and the Hitman Low RG asymmetric core, you will see an incredibly angular motion on medium to oily conditions. It's an all-purpose ball with maximum flip.
This is just a taste of the bowling ball reviews you can access on the BowlerX.com website. Keep in mind that we also sell discontinued balls and regularly add balls to our sale lists. If you need help making a decision or need more information, give us a call at 844.269.5379 or contact us online.