As a bowling enthusiast, where should I go to find bowling balls near me?
That question is most easily answered by pointing to the smartphone held in your hand. By navigating to BowlerX.com, you'll find the online bowling superstore with every piece of equipment or accessory you might need.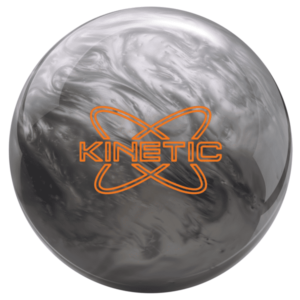 Online, we are the bowling superstore, but we also have a physical presence in Bethlehem, PA within Town & Country Lanes. We offer coaching services there to help improve your bowling skills, and online, we provide excellent customer support, great quality merchandise, low prices, free shipping, and hassle-free return policies to ensure that you have the best equipment for play.
BowlerX.com is a family-owned and operated business, as we have been since our founding in 2008. Our abundant inventory includes over 2,000 bowling-related products, and we're authorized to sell every brand we stock.
How to Determine Your Ideal Bowling Ball
The bowling ball buying process is one that requires consideration of several elements. Instead of choosing based upon your favorite color or design, carefully consider your preferred bowling conditions, form, weight, and grip preferences.
Having your own bowling ball is a step toward a better score and more fun at the lanes. It does pay, though, to have a little help when purchasing a ball. You might even head to an area pro shop to get a professional to advise based on your form, frame, and preferred bowling environment.
Experience Level
A bowler's experience level will dictate which bowling ball to buy. A new bowler will want a plastic/polyester ball to learn form before upgrading to a urethane ball to begin learning to hook. Once that's down, a bowling enthusiast will invest in a reactive resin bowling ball with aggressive hook potential. These balls come as solid, pearl, or hybrid forms of reactive resin and are typically more expensive and require more upkeep, but the difference shown on the scoreboard once the throw is mastered will be staggering.
Weight Capacity
Determining the bowling ball weight you should choose is another important element. Two methods usually guide this choice.
Add two pounds to the weight of the house ball you usually use. (Custom drilled finger spaces allow for a better grip and a heavier ball.)
Calculate 10% of your body weight and choose this ball, up to a 16 pound maximum.
These suggestions aren't hard and fast though. Remember that the ball should be comfortable for frequent and repeated frames. A ball that is too heavy will end with injury and unnecessary soreness. If the ball is too light, you won't get the ultimate impact on the pins. Choose a weight that is comfortable but not effortless.
Custom Drilled Measurements
Once you've chosen a ball and the ball weight, you'll need to input your custom drill measurements. You could also choose standard measurements, but why would you? The custom drilled holes are so helpful to your game. To get precise measurements, have your hand measured at the local pro shop. BowlerX.com will drill your holes and deliver a custom fit bowling weapon.
Find the answer to where you can find "bowling balls near me" by heading over to BowlerX.com. Here, you will find all of the bowling equipment and accessories you might need at any time of the day or night. We also provide expertly informed guidance when customers reach out online or by dialing (844) 369-5379.