For bowling balls from all of the top brands, visit BowlerX.com where you'll find a huge selection of products for sale.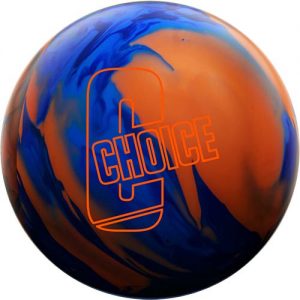 BowlerX.com is rated #1 for customer service, product knowledge and pricing. Since 2008, customers have trusted us as one of the largest online bowling retailers in the U.S. As an authorized dealer for all of the brands we offer, we stand behind every sale, and you can be sure that you will receive first quality products from us at the lowest prices.
Check Out These Brands
Our favorite brands of bowling balls include:
Brunswick – One of the oldest bowling companies in the world, Brunswick has been making bowling balls since the 1880s.
DV8 – DV8 Bowling manufactures balls for bowlers of all ages and abilities, and they tend to be flashier and edgier than many other brands.
Ebonite – The company, which also produces the Hammer and Columbia brands, designs balls for virtually every kind of player, catering to beginners and professional players alike.
Roto Grip – Since its founding in 1955, Roto Grip has been an innovator in the bowling ball industry, producing high performance balls that BowlerX.com customers love
Storm – They released their first bowling ball in the 1990s and have been going strong ever since. Storm balls are used by many professional bowlers.
Buying Your First Bowling Ball?
Buying your first bowling ball can be overwhelming. There are so many choices available, but we suggest focusing on ball type, weight and grip.
Type
Bowlers either throw the ball straight or throw a hook. If you like to throw the ball straight, we recommend a polyester ball, also called a plastic ball.  The cover material offers the least hook potential. These balls are also ideal if you just plan to bowl with friends and want your own ball.
If you intend to compete at a high level, you will learn to throw a hook because it offers the best chance of carry (knocking down all of the pins). We recommend starting out with an entry level reactive ball. The coverstock (the ball's outer surface) is designed to grip the lane and will help you learn to throw a hook.
Weight
Now that you've selected the perfect ball, choose the proper weight. Bowling balls weigh from 6 to 16 pounds. The lighter balls are generally designed for children, and the heaviest are the maximum weight allowed in professional bowling.
If you bowl often, test a few different house balls at your local bowling center to see which weight feels most comfortable. However, since bowling balls that are drilled specifically for your hand and fingers will feel about two pounds lighter than a house ball, add one or two pounds to the house ball's weight and buy that weight.
Grip
Now choose a conventional grip or a fingertip grip. Most house balls have a conventional drip. This is where your thumb is inserted all the way into the ball and your middle and ring fingers are inserted to about the second knuckle. A fingertip grip means the thumb goes all the way into the ball and your middle and ring finger go in to about the first knuckle (in other words, just the tips).
Conventional grip is good for people who throw a straight ball, for kids, and for bowlers who have a weak grip, If you are learning to hook, consider a fingertip grip.
Visit the BowlerX.com website and shop 24/7 for the bowling balls and other equipment we have for sale. If you need more information or have a question to ask, give us a call at 844.269.5379 or contact us online.