If you've been searching for an online bowling store that carries all of the equipment you need, look no further than BowlerX.com. Shop 24/7/365 for bowling balls, bags, and top-quality equipment from many brands.
BowlerX.com, the online bowling superstore, is rated #1 for customer service, product knowledge and pricing. When you are shopping for bowling balls, bags, shoes or accessories, you can be sure that you will receive first quality products from us at the most affordable prices.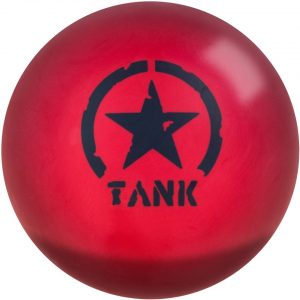 Trusted since 2008 as one of the largest online bowling retailers in the U.S., we are an authorized dealer for all of the brands we sell and stand behind every sale. We offer:
2,000+ top-quality products at the lowest prices;
No seconds or blems;
Easy online ordering;
FAST & FREE standard ground shipping;
No hidden fees;
Simple return policy – no hassles, no questions asked;
Friendly, knowledgeable customer service.
Bowling Balls
Anyone who is devoted to the game of bowling will have at least two, if not more, bowling balls. Some bowlers have one or more strike balls and one spare ball. The strike ball is the main ball they use on their first throw. It will be fairly asymmetrical to ensure the ball hooks well enough in an attempt to knock all ten pins down on the first try.
Spare balls are usually made of a polyester (or plastic) coverstock. They are more precise because they are more symmetrical and will therefore hook less when you throw them. This allows you to throw them accurately in a straight line towards whatever pin has been left standing.
Since there are so many great options for spare balls, you will be able to express yourself through color and pattern. Just make sure you buy a spare that weighs the same as your strike ball. If you don't, you will have to readjust your throw to make up for the speed difference in relation to the ball's weight.
If you are looking to buy a bowling ball, but are a little skittish about the pricing, we have some great balls on sale right now.
Bowling Shoes
Every bowler needs a good pair of bowling shoes. If you bowl often and in different bowling centers, you may be interested in shoes with interchangeable sliding soles and traction heels.
A good pair of bowling shoes will go a long way into making you a better bowler. It is important to maintain good balance while walking on the approach and having a smooth and even slide into the foul line.
Bowling Bags & Totes
Bowling bags come in two styles – totes and rollers – and in many sizes. They are designed to accommodate from 1 to 6 bowling balls at a time.
At BowlerX.com, we offer single, double and triple tote bags that will hold only balls, as well as single, double and triple tote bags that will hold shoes and accessories as well. Totes are typically carried with one hand using handles or by means of a shoulder strap.
We also carry a large assortment of roller bags in 1-ball, 2-ball, 3-ball, 4-ball and 6-ball options. Roller bags enable you to easily pull the bag behind you as you walk in and out of the alley.
When you need access to the best bowling equipment store, we hope that you will give BowlerX.com a try. Our experts are ready to help when you give us a call at 844.269.5379 or contact us online.