Looking for bowling gift cards? BowlerX.com offers gift certificates in many denominations that can be redeemed 24/7 in our online bowling superstore.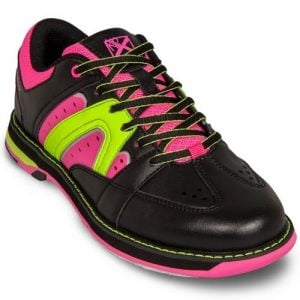 BowlerX.com is based in Bethlehem, Pennsylvania and rated #1 for customer service, product knowledge and pricing. When you shop with us, you can be sure that you will receive first quality products from major manufacturers such as Brunswick, Columbia, Dexter, DV8, Ebonite, Hammer, Motiv, Roto Grip, Storm and Track, at the most affordable prices.
BowlerX.com is an authorized dealer for all of the brands we sell, and we stand behind every sale. We offer:
Trusted since 2008 as one of the largest online bowling retailers in the U.S.;
More than 2,000 top-quality products at the lowest prices;
No seconds or blems;
Easy online ordering;
No hidden fees;
FAST & FREE standard ground shipping;
Simple return policy – no hassles, no questions asked;
Friendly, knowledgeable customer service at 844-269-5379.
BowlerX.com Gift Certificates
BowlerX.com gift certificates are a terrific gift for anyone who loves the game. They are also the perfect way to introduce a friend or family member to the sport.
Our gift certificates are available in denominations of $25, $50, $100, $150, $200 and $500, and can be redeemed directly on our website. Certificates can be delivered by mail or emailed directly to your recipient along with a custom message from you.
In reality, gift certificates are gifts of fun, freedom and flexibility! Unless your loved one sent you their bowling wish list, a gift certificate will let them choose exactly what they want when they want it.
An unexpected bonus of giving a gift certificate is that they can be used to purchase sale products to extend the value of the card. And, because they are an "anytime" gift, recipients can decide to use them when their budget needs a break and they need them most.
Use It for a Bowling Ball
The most popular choice of people who receive BowlerX.com gift certificates is a bowling ball.
BowlerX.com offers a wide range of bowling balls for adults and kids, including entry level bowling balls in great colors and a wide range of weights, as well as top performance balls used by professionals and custom bowling balls.
The new bowler on your list might choose the Brunswick TZone Indigo Swirl ball. This beginner-friendly ball is versatile enough to be used on different types of surfaces. It has a bullet core that helps in weight distribution and a durable polyester cover. The ball is available in a number of different weights (from 6 to 16 pounds) and a variety of color schemes.
A more advanced bowler might choose the Hammer Black Widow Legend. This ball has a great look and feel to it and is available in weights of 12 to 16 pounds. It provides an incredible move on the backend and through the pins.
Visit our website for hundreds of bowling gift ideas for men, women and kids that can be purchased with BowlerX.com gift cards. If you need more information, we encourage you to call us at 844.269.5379 or contact us online.