If you are looking for gift ideas for the bowling fan in your life, look no further than BowlerX.com for a variety of bowling products, including balls, bags, shoes, accessories, gift certificates and more.
BowlerX.com, the online bowling superstore based in Bethlehem, Pennsylvania, is rated #1 for customer service, product knowledge and pricing. When you are shopping for bowling products, you can be sure that you will receive first quality products at the lowest prices.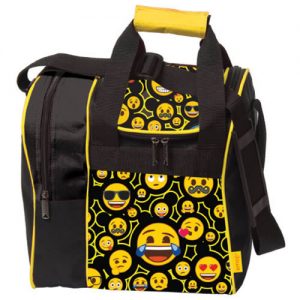 We are an authorized dealer for all of the brands we offer and will stand behind every sale. Our friendly, experienced staff of real bowlers are knowledgeable in the products we offer and are always happy to answer any questions you may have.
Top 5 Bowling Gift Ideas
Bowling Ball Totes and Rollers
Help your bowler carry around his or her gear in style with one of our best-selling bowling bags from brands like KR Strikeforce, Brunswick, Hammer, Radical, Roto Grip and Storm, in single, double and triple totes, and roller styles that can handle up to 6 balls at once. Sports fans will also appreciate our selection of MLB, NHL and NFL totes and rollers.
Bowling Balls
If you have a beginning bowler on your list, the Brunswick TZone Indigo Swirl ball is a great choice. The beginner-friendly ball is versatile enough to be used on different types of surfaces, a plus for casual bowlers. It has a bullet core that helps in weight distribution and a durable polyester cover. The ball is available in a number of different weights (from 6 to 16 pounds) and a variety of other color schemes.
For the more advanced bowler, consider the Hammer Black Widow Legend. This ball has a great look and feel to it and is available in weights of 12 to 16 pounds. It provides an incredible move on the backend and through the pins.
Ball Cleaners and Polishes
Oil and dirt from the lanes will be absorbed into the coverstock of a bowling ball, causing its performance to decline over time. Help your bowler maintain peak performance by keeping their equipment clean with a ball cleaner or polish. Brunswick's Big B Bowling Ball Cleaner, for example, will remove the oil before it starts to soak into the ball and keep ball reaction consistent.
Wrist Support
Bowling sometimes causes discomfort in the hands and wrists. Give your bowler the gift of maximum comfort, support and stability with the Storm C4 Wrist Brace. It features a single switch that enables the user to change the amount of cup and lateral wrist angle in no time flat. The removable hand and wrist pads can be washed and replaced, if necessary.
Bowling Gift Certificates
When you simply can't decide what to get, choose a BowlerX.com gift certificate. They are available in denominations of $25, $50, $100, $150 $200 and $500 and can be redeemed directly on the website. Certificates can be delivered by mail or emailed directly to the recipient along with a custom message from you.
Visit the BowlerX.com website for hundreds of other bowling gift ideas for men, women and kids. When you need help making a decision or would like more information, give us a call at 844.269.5379 or contact us online.