Is your Dad a newcomer to bowling, an intermediate player, or an experienced professional? BowlerX.com has excellent ideas for bowling gifts he will love!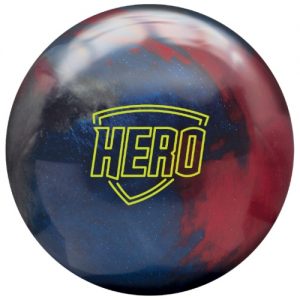 BowlerX.com, the online bowling superstore, is rated #1 for customer service, product knowledge and pricing. When you are shopping for bowling balls, bags, shoes or accessories, you can be sure that you will receive first quality products from us at the most affordable prices.
Bowling Balls
At BowlerX.com, our favorite bowling ball brands include:
Storm – They released their first bowling ball in the 1990s and have been going strong ever since. Storm balls are used by many professional bowlers.
Ebonite – The company, which also produces the Hammer and Columbia brands, designs balls for virtually every kind of player, catering to beginners and professional players alike.
Brunswick – One of the oldest bowling companies in the world, Brunswick has been making bowling balls since the 1880s.
900 Global – The company manufactures bowling balls in San Antonio, Texas for bowlers of all skill levels.
Motiv – The company has been making bowling balls since the 1990s, with graphics that get a lot of attention.
When selecting a bowling ball for Dad, choose one that is a comfortable weight for him to carry and one that won't throw him off balance. Most men are comfortable with balls that weigh between 12 and 16 pounds.
Bowling Bags
Help Dad carry his gear around in style with one of our best-selling bowling bags. Bowling bags are available in many styles and sizes and are designed to accommodate from 1 to 6 bowling balls.
We offer single, double and triple tote bags that will hold only balls, as well as single, double and triple tote bags that will also hold shoes and accessories. Roller bags are available in 1-ball, 2-ball, 3-ball, 4-ball and 6-ball options.
Accessories
BowlerX.com carries a wide range of must-have bowling accessories for all levels of bowlers. Choose bowling gloves, bowling tape to help maintain a good grip on the ball, a bowling towel to keep hands dry and clean dirt or lane oil off the ball surface, ball cleaners and polish, grip sacks, wrist braces and supports, and many other accessory items.
Is Dad a fan of the Denver Broncos football team? He might enjoy a gift package that includes the velour Denver Broncos NFL Bowling Towel, the football-shaped Denver Broncos NFL Grip Sack, and the Denver Broncos NFL Shoe Covers that will keep the soles of his shoes in tip-top shape.
Another great gift idea is to combine a Hammer Tough Glove featuring a textured palm to provide more contact with the surface of the bowling ball, Robby's Cool-Max Wrist Positioner that draws moisture away from the hand by means of a remarkable fabric that's like a personal air conditioner, and Genesis Excel Copper Infusion Performance Tape for therapeutic skin protection against blisters, cuts and abrasions, all designed to yield better scores.
Visit the BowlerX.com website and shop 24 hours a day, every day of the year, for bowling gifts for Dad. If you need more information, give us a call at 844.269.5379 or contact us online.