Buying bowling gifts for women and girls who are devoted bowlers can be challenging, but BowlerX.com, the online bowling superstore, can help you find the ideal gift for her for any holiday, event or special occasion.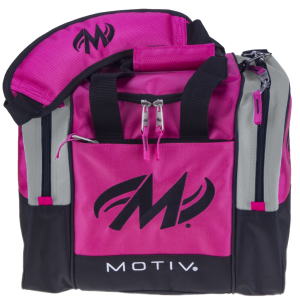 BowlerX.com is based in Bethlehem, Pennsylvania and rated #1 for customer service, product knowledge and pricing. When you shop in our online store, you can be sure that you will receive first quality products at affordable prices.
BowlerX.com is an authorized dealer for all of the brands we sell, and we stand behind every sale. We offer:
Trusted since 2008 as one of the largest online bowling retailers in the U.S.;
More than 2,000 top-quality products at the lowest prices;
No seconds or blems;
Easy online ordering;
No hidden fees;
FAST & FREE standard ground shipping;
Simple return policy – no hassles, no questions asked;
Friendly, knowledgeable customer service.
Bowling Balls
There are many different factors that go into selecting a bowling ball for someone, but here are several BowlerX.com recommendations for the ladies:
The Storm Mix Purple/Silver ball, with its polished urethane coverstock, is perfect for recreational bowlers who are just getting their feet wet, as well as seasoned veterans who need a straighter option for spare shooting.
The Roto Grip Hustle 3TP Purple/Violet/Plum is a great ball in medium to light oil conditions. The Pearl Reactive cover helps increase traction throughout the lane.
Bowling Bags and Shoes
A bowling bag is a great gift choice for a wide range of users. Choose a bag that holds only one ball, a 6-ball roller that holds six bowling balls, or something in between. The most popular bag is a 3-ball roller. Most bowlers don't need or want to carry more than three bowling balls at a time.
BowlerX.com carries a complete line of women's bowling shoes, from entry level to pro performance interchangeable sole/heel shoes. Enjoy affordable choices from Dexter, 3G, KR Strikeforce, Brunswick, Storm and Hammer.
Help Her Keep Her Bowling Ball in Great Shape
Bowling balls will eventually get dirty. They tend to absorb oil from the lane, which attracts dust and dirt to the ball surface. If the dust and dirt are allowed to build up, the hook potential and rolling potential of the ball could be affected, leading to inconsistencies in her game.
Short of having the ball professionally cleaned at a local pro shop, BowlerX.com offers a wide range of ball cleaners and polishes that will help her keep her ball in great condition.
One of the most affordable bowling ball cleaners is the Neo-Tac Hook It Bowling Ball Cleaner which removes oil, dirt and belt marks from all types of ball surfaces (particle, reactive, urethane, plastic). It helps to improve the overall tac on the ball and improves the general roll and spin of the ball.
If she owns a reactive ball, she will love Storm Reacta Foam. It can be easily applied directly to the ball surface without affecting the general surface of the ball, and the innovative dispenser is designed so that you use less product at a time, helping to save money.
When shopping for your wife, daughter, Mom, girlfriend or female colleague, we encourage you to visit the BowlerX.com website for many more ideas about bowling gifts for her. If you would like more detailed information, give us a call at 844.269.5379 or contact us online.