Purchasing bowling gifts for men who are avid bowlers can be a challenge, but BowlerX.com, the online bowling superstore, can help you find the ideal gift for any holiday, event or special occasion.
BowlerX.com is based in Bethlehem, Pennsylvania and rated #1 for customer service, product knowledge and pricing. When you are shopping for bowling products, you can be sure that you will receive first quality products at affordable prices.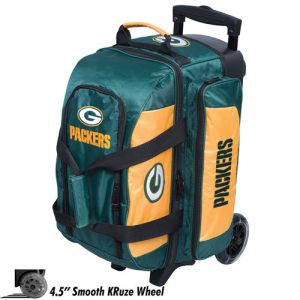 BowlerX.com is an authorized dealer for all of the brands we sell and will stand behind every sale. We offer:
High-quality bowling products at the lowest prices;
Products from all major manufacturers, including Brunswick, Columbia, Dexter, DV8, Ebonite, Hammer, Motiv, Roto Grip, Storm and Track
No seconds or blems;
Easy online ordering;
FREE standard ground shipping;
No hidden fees;
Simple return policy – no hassles, no questions asked;
Friendly, knowledgeable customer service via phone at 844-269-5379.
Bowling Bags
Help your bowler carry around his gear in style with one of our best-selling bowling bags. Bowling bags are available in many styles and sizes and are designed to accommodate from 1 to 6 bowling balls.
BowlerX.com offers single, double and triple tote bags that will hold only balls, as well as single, double and triple tote bags that will also hold shoes and accessories. Roller bags are available in 1-ball, 2-ball, 3-ball, 4-ball and 6-ball options.
If your husband, son, Dad or boyfriend is a sports fan, he may appreciate the Chicago Cubs World Series Single Tote or the New York Yankees Single Tote, both of which have room for shoes and accessories.
Bowling Balls
If you have a beginning bowler on your list, the Brunswick TZone Indigo Swirl ball is a great choice. The beginner-friendly ball is versatile enough to be used on different types of surfaces, a plus for casual bowlers. It is available in a number of different weights (from 6 to 16 pounds) and a variety of other color schemes.
For the more advanced bowler, consider the Hammer Black Widow Legend. This ball is available in weights of 12 to 16 pounds and has a great look and feel. It provides an incredible move on the backend and through the pins. There are hundreds of other excellent choices, including the highly rated and very popular line of Motiv high-performance bowling balls.
If you're looking for something unusual, consider our Custom Clear Skull Bowling Ball that features a large skull on the inside of a clear ball! It's only available in 14 or 15 pounds and cannot be made in any other weight.
Must-Have Accessories
BowlerX.com carries a wide range of must-have bowling accessories for new and well-seasoned bowlers. Choose bowling gloves, bowling tape to help maintain a good grip on the ball, a bowling towel to keep hands dry and clean dirt or lane oil off the ball surface, ball cleaners and polish, grip sacks, wrist braces and supports, and many other accessory items.
Gift Certificates
Not sure what to get your favorite bowler? Why not let him decide! You can't go wrong with a BowlerX.com gift certificate. They are available in denominations of $25, $50, $100, $150, $200 and $500 and can be redeemed directly on the website. We can deliver the certificates by mail or email it directly to the recipient along with a custom message from you.
Visit the BowlerX.com website and shop 24 hours a day, every day of the year, for bowling gifts for men, women and kids. If you would like more information, give us a call at 844.269.5379 or contact us online.