Does your Mom love to bowl? Or is she eager to learn? Consider bowling gifts from BowlerX.com for her birthday, Christmas, or just because.
BowlerX.com, the online bowling superstore, is rated #1 for customer service, product knowledge and pricing. When you are shopping for bowling products, you can be sure that you will receive first quality products from us at the lowest prices.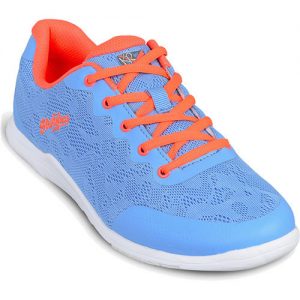 As an authorized dealer for all of the brands we offer, we stand behind every sale. Our friendly, experienced staff of real bowlers are knowledgeable about the products we offer and are always happy to answer any questions you may have.
Buy Her a Bowling Ball
A bowling ball can be a great gift for your Mom. Unless she is an avid bowler or a professional, look for balls that are eye-catching, an appropriate weight for a woman, and offer medium ball performance.
Bowling balls range from 6 to 16 pounds. While most male bowlers prefer balls between 12 and 16 pounds, most women choose balls in the 10 to 14-pound range so that it's neither too heavy or too light and can be used without difficulty.
If Mom is a casual bowler or just starting out on the lanes, the Maxim Captain Midnight Bowling Ball from Ebonite is a great choice. It has a hard polyester coverstock that is very durable and is ideal for someone who is still working on her game. Of course, BowlerX.com offers hundreds of options, from entry level to top performance balls.
If she likes the color pink, consider the Hammer Black Widow Pink Bowling Ball with its Aggression Pearl CFI coverstock that helps it roll really well. Another excellent choice is the Roto Grip Hustle 3tp Purple/Violet/Plum Bowling Ball which has a pearl cover and was created with versatility and reaction in mind.
Unlike inexpensive entry-level polyurethane balls, medium performance balls like these will enable Mom to continue using the ball as her skills progress before she needs a new one.
Buy Her a Bowling Bag
Bowling ball bags are a great way for your Mom to carry around all of her equipment and accessories to practice or league night.
They come in two styles – totes and rollers. Totes are designed to carry just one or two balls at a time and are typically carried with one hand using handles or by means of a shoulder strap. Roller bowling bags have wheels that will enable her to easily pull the bag behind her as she walks into the alley. A 3-ball roller bag is one of the most common bags.
How much gear does she have? A beginner may only have one ball and no shoes, so a simple one ball tote bag, like the Hammer Plus One Single Tote would be ideal. A more veteran player might have 3 balls, shoes, a towel, and a grip bag. In this case, she may prefer a 3-ball roller with shoe storage and extra compartments, such as the Brunswick Edge Triple Roller Bag.
For many more ideas for bowling gifts for Mom, visit BowlerX.com, where you'll find a huge selection of products.  If you need help making a decision or need more information, give us a call at 844.269.5379 or contact us online.