Searching for bowling gifts for the women in your life? BowlerX.com is a terrific resource! Whether you have a wife, mother, sister, daughter or girlfriend who is a bowling fanatic, or a female co-worker who loves her league nights, a gift from our online store could be the perfect solution.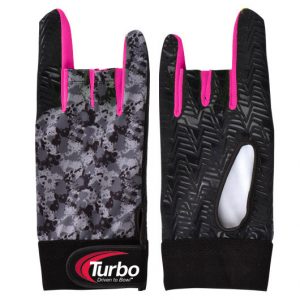 BowlerX.com is the online bowling superstore. We are based in Bethlehem, Pennsylvania and are rated #1 for customer service, product knowledge and pricing. When you are shopping for bowling products, whether for yourself or for gifts, you can be sure that you will receive first quality products at the lowest prices.
BowlerX.com is an authorized dealer for all of the brands we sell and will stand behind every sale. We offer:
Unique high-quality bowling products at the lowest prices;
No seconds or blems;
Easy online ordering;
FREE standard shipping;
No hidden fees;
Simple return policy – no hassles, no questions asked;
Friendly, knowledgeable customer service via phone at 844-269-5379.
Inexpensive Gifts for Bowlers
A bowling towel is a great gift because they are inexpensive, and every bowler needs one to wipe the oil off their ball. If your lady bowler is a breast cancer survivor or a supporter of the cause, she should love the Storm Think Pink Towel. When you buy products with the "Think Pink" logo, Storm donates a portion of the proceeds to breast cancer research foundations.
Along the same lines, check out the BowlerX.com Pink Breast Cancer Grip Sack, which measures 5″ x 3″ and uses a material that will keep her hands dry and add grip without being sticky, and the BowlerX.com Dye Sublimated Breast Cancer Compression Sleeve, which will be custom-made to order in her size.
Another great gift idea to help her clean and protect her bowling balls is the pink Turbo Super Shine Ball Caddy See Saw. It is heavily padded to provide maximum protection during transport in bowling bags and when storing equipment and works well as a convenient lightweight ball carrier.
Other Gift Options
A bowling bag is a great gift choice for a wide range of users. Choose a bag that holds only one ball, a 6-ball roller that holds six bowling balls, or something in between. The most popular bag is a 3-ball roller. Most bowlers don't need or want to carry more than three bowling balls at a time.
BowlerX.com carries a complete line of women's bowling shoes, from entry level to pro performance interchangeable sole/heel shoes. Enjoy affordable choices from Dexter, 3G, KR Strikeforce, Brunswick, Storm and Hammer.
A bowling ball is another great gift. If she is a casual bowler or just starting out on the lanes, the Maxim Captain Midnight Bowling Ball from Ebonite is an excellent choice. It has a hard polyester coverstock that is very durable and is ideal for someone who is still working on her game. Of course, BowlerX.com offers hundreds of options, from entry level to top performance balls.
When you simply can't decide what to get her, choose a BowlerX.com gift certificate. They are available in denominations of $25, $50, $100, $150 $200 and $500 and can be redeemed directly on the website. Certificates can be delivered by mail or emailed directly to the recipient along with a custom message from you.
Visit the BowlerX.com website for many more ideas about bowling gifts for women. If you need more information, give us a call at 844.269.5379 or contact us online.