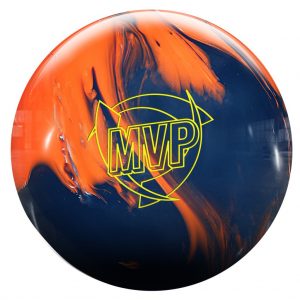 Everyone from the new bowler to the experienced professional appreciates bowling gifts for birthdays, Christmas, and other special occasions. Let the experts at BowlerX.com help you find something the man, woman or child on your shopping list will love!
BowlerX.com is the online bowling superstore. We are based in Bethlehem, Pennsylvania and rated #1 for friendly customer service, product knowledge and affordable pricing. When shopping for bowling gifts, you can be sure that you are buying first quality products at the lowest prices.
Bowling Balls
BowlerX.com offers a wide range of bowling balls for adults and kids, including entry level bowling balls in great colors and a wide range of weights, top performance balls used by professionals, and custom bowling balls.
Most adult men are comfortable with balls that weigh between 12 and 16 pounds, while adult women are generally comfortable with balls that weigh between 12 and 14 pounds. A teenagers' ball would most likely weigh 10 to 14 pounds, and a child's ball would weigh between 6 and 10 pounds.
Bowling Bags
Bowling bags come in two styles – totes and rollers. Totes are designed to carry just one or two balls at a time and are typically carried with one hand using handles or by means of a shoulder strap. Roller bowling bags have wheels that will enable him to easily pull the bag behind him as he walks into the alley. A 3-ball roller bag is one of the most common bags.
For men: If your husband, son, father, boyfriend, or colleague is a sports fan, he will appreciate the Chicago Cubs World Series Single Tote or the New York Yankees Single Tote, both of which have room for shoes and accessories.
For women: If your wife, daughter, mother or girlfriend is more than just an occasional bowler, she would probably love a 3-ball roller with shoe storage and extra compartments, such as the premium Brunswick Crown Deluxe Triple Roller in purple and yellow.
For kids: The young bowler on your list may enjoy the Ebonite Eclipse Single Roller which will accommodate up to size 13 shoes and accessories and comes with a 5-year manufacturer's warranty.
Bowling Apparel
Every bowler on your list will enjoy looking their best the next time they hit the lanes when you purchase apparel for them from BowlerX.com.
We offer a wide variety of bowling shirts for men and women, including everything from t-shirts to dye-sublimation products. Dye sublimation is a printing process that yields beautiful, permanent colors that are embedded in the fabric instead of printed on the surface. Patterns and images on the fabric won't fade or crack even after multiple washings.
BowlerX.com Gift Certificates
BowlerX.com gift certificates are a terrific gift for anyone who loves the game. They are also the perfect way to introduce a friend or family member to the sport. Unless your loved one sent you their bowling wish list, a gift certificate will allow them to choose exactly what they want, when they want it.
Our gift certificates are available in denominations of $25, $50, $100, $150, $200 and $500, and can be redeemed directly on our website. Certificates can be delivered by mail or emailed directly to your recipient along with a custom message from you.
While shopping for bowling gifts at BowlerX.com, keep in mind that every item we sell features fast free shipping, no hidden fees, and low prices. If you need more information about any of our products, give our friendly, knowledgeable team a call at 844.269.5379 or contact us online.