Bowling shirt reviews are probably a little hard to find online. But BowlerX.com can answer some important questions about this traditional piece of clothing.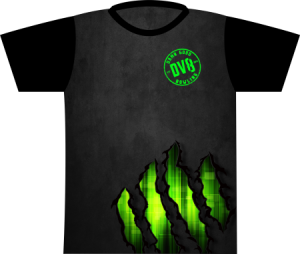 BowlerX.com is an authorized dealer for Brunswick, Columbia, Dexter, DV8, Ebonite, Hammer, Motiv, Roto Grip, Storm, Track, and other brands, and we stand behind every sale. We are rated #1 for customer service, product knowledge, and pricing. When you shop with us, you will receive first quality products at the lowest prices. Our friendly and experienced staff of real bowlers are knowledgeable in the products we offer and would be delighted to answer any questions you may have.
Why Wear a Bowling Shirt?
Bowling shirts are characterized by their shapes. They have a box-cut design. They all have short sleeves which keeps the fabric out of the way of the ball and your release in the process. In general, most of them will also have a collar and a front pocket in contrasting colors.
One reason to wear a bowling shirt is that you want to have a design imprinted on it. This could simply be for humor or to represent your team. This is why many people opt for a black and white version. They are easiest and cheapest to get designs on.
In truth, the real reason people buy bowling shirts is because they want to feel like bowlers. Most of these shirts have a 50s vintage feel which people find puts them in the mood to bowl and can even enhance their levels of joy while doing so. But bowling shirts can have more practical uses as well.
The most obvious is for the purpose of delineating who is on each team. When teams have their own color patterns and logos then it is easy to tell who is playing against whom. It also makes it easier for the spectators to support the teams they've come to see.
For the actual players, the most important aspect of their bowling shirts is how they fit. When the shirt is too loose it can cause fabric to get in the way of your swing or release. And, when it is too tight it can constrict your arm movements so that you can't get the full range of motion needed to bowl your best game. Good bowling shirts will always allow for freedom of arm motions.
The reality is, too, that bowling shirts are really comfortable! They are usually constructed of cotton or a cotton blend. And, if you are bowling in a bowling shirt, you will generally experience more comfort in the process than you would in your regular street wear. Being uncomfortable in your attire is one sure fire way to mess up your game!
Finally, these shirts allow for customization. There are custom shirts available online that allow you to add whatever images and names you want on them. This will help you stand out at the lanes even if you are not bowling for a team or in a professional setting. Plus, there's such a wide range of colors and designs that people are even opting to wear them outside the alley. They might be making a comeback since their introduction in the 50s!
Bowling shirt reviews are not an easy thing to locate, but if you know why you want a shirt it will be easier to choose from the plethora of options available to you. At BowlerX.com we can help you pick the right shirt and supplies for all your bowling needs. Give us a call at 844.269.5379 or visit us online for additional support.