Whether you are a beginner or an expert bowler, there are bowling shoe accessories, such as shoe covers to protect the soles of your shoes from moisture and debris, and replacement soles and heels, that can help keep all of your gear in top shape.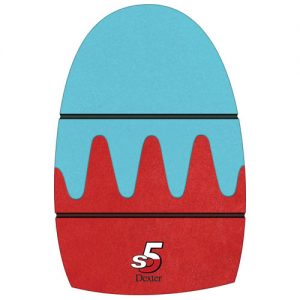 BowlerX.com is based in Bethlehem, Pennsylvania and rated #1 for customer service, product knowledge and pricing. When you are shopping for bowling products, you can be sure that you will receive first quality products at affordable prices. We are an authorized dealer for all of the brands we sell and will stand behind every sale. We offer:
Unique high-quality bowling products at the lowest prices;
No seconds or blems;
Easy online ordering;
FREE standard shipping;
No hidden fees;
Simple return policy – no hassles, no questions asked;
Friendly, knowledgeable customer service.
Shoe Covers
Shoe covers protect bowling shoes from moisture, gum and food, inside and outside of the bowling center. They slip-on over the shoes and come in many different styles, colors, and patterns.
Shoe Brushes
The stiff, rugged brass bristles of shoe brushes are designed to get the sliding sole of your bowling shoes back into top condition for when you hit the lanes.  They are made to fit easily inside your bowling bag.
Shoe Sliders
If you have problems with your slide on sticky approaches or your bowling shoes throw off your posture, consider shoe sliders. They slip over your shoe and typically utilize a suede-like material to extend your slide.
Shoe Insoles
A good set of bowling insoles will serve as shock absorbers. They will also prevent fatigue and improve your foot stability and comfort. They can also help improve your coordination, your approach, and your scores.
Bowling Socks
You have to wear socks with any bowling shoes you rent, but consider wearing thick, absorbent socks with your own shoes, too. Socks provide some cushioning to prevent your feet from rubbing directly against the lining of the shoe, and they also help to keep them dry.
Replacement Heels and Soles
Always inspect the soles and heels of your bowling shoes for excessive wear. They should be replaced as soon as possible if there is any indication that they are worn out or not securely attaching onto the shoes. Not only will this optimize your sliding and braking, but it will extend the life of your shoes.
Shoe Bags
BowlerX.com also carries convenient bowling bag add-ons. Customers appreciate the wide variety of bowling shoe bags we carry in different styles, sizes, and colors are among their favorites. It's important to keep your bowling shoes clean to ensure a consistent slide. Protect them with a bag that you may be able to clip on to your tote bag.
If you are interested in bowling shoe accessories for yourself or as a gift, look no further than BowlerX.com for a variety of options. Give us a call at 844.269.5379 or contact us online for more information.