Are you in the market and searching for "bowling shoes near me"? If you are, navigate to BowlerX.com, where we offer a full catalog of men's, women's and children's bowling shoes, along with all other bowling supplies and implements.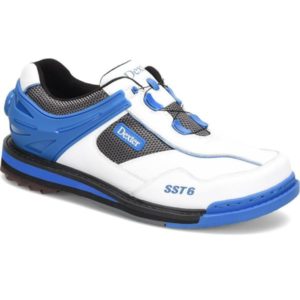 As the online bowling superstore, BowlerX.com provides every product you might need to excel in the sport. We also supply incredible customer service, low prices, and access to the highest quality brands. We realize that buying online can be uncertain, so we welcome question-free returns.
The Secrets of Bowling Shoes
Many sports require uniforms and specific equipment, and bowling does as well. In addition to the bowling ball and the typical bowling shirt, you'll need special bowling shoes, which you can either rent at the bowling lanes or buy your own personal pair. BowlerX.com provides a plethora of options.
The problems with street shoes and bowling:
Friction that prevents the slide a bowler needs for good form
Scuff marks on the bowling lane floor
Debris and dirt left on the bowling lanes, scratching and causing injury to others
A pair of bowling shoes has soles that promote sliding along with heels that allow the bowler to stop. While these basic elements are the foundation for what makes a pair of bowling shoes, details do affect the fit and your performance.
Bowlers who participate in the sport fairly regularly gain assured hygiene, improved performance, and increased comfort when they buy their own bowling shoes.
When considering which type of bowling shoes you should buy, the different types come into play. You can choose between athletic style and performance bowling shoes.
Athletic bowling shoes have the appearance and fit of sneakers, but they're outfitted with the gliding sole of a bowling shoe. If you're a casual league bowler or want to invest a small amount in your bowling shoe, this option will work for your needs.
Bowlers who are in it to win should strongly consider the advantages of purchasing performance bowling shoes. They can be customized for your form and even your handedness. Those who are either right or left dominant will benefit from a corresponding pair of shoes where the braking shoe is on the dominant side while the sliding shoe is on the non-dominant side.
Caring for Your Bowling Shoes
Once you make the investment in bowling shoes, you'll need to protect them. When you venture from the lanes to the bathroom, concession area, pool table, etc., slide on a pair of shoe covers to keep them clean.
Upon arrival back home, care for your bowling shoes the way that you do for your bowling ball. With a stiff bowling shoe brush, you can clean the sole to make sure that it slides as easily as when you first put them on your feet. Just like the bowling ball, your bowling shoes will absorb oil and debris that affect performance.
After cleaning, store your bowling shoes appropriately. BowlerX.com offers an array of options to protect your bowling shoes during storage and transport.
When you're searching for "bowling shoes near me", the answer is always BowlerX.com. We have a broad assortment of brands and styles along with sizes to fit all bowlers. For help with choosing, or to place an order, we're available via phone at (844) 269-5379 or online.