You've probably seen some professional bowlers on television wearing bowling sleeves. Why do they do this? There are a lot of tangible benefits – they don't do it just because it looks cool. At BowlerX, we have several different types of bowling sleeves that will not only fit your needs, but also your style.
Why Use Bowling Sleeves?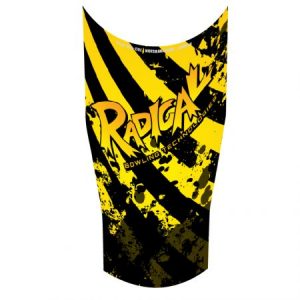 Arm sleeves can help you on the lanes in a lot of different ways. Here are just a few.
Blood flow – Bowling sleeves can help make sure blood circulates properly through your bowling arm. They compress your tissues, helping promote good blood flow whether you're practicing or in a competitive game. This can help protect your muscles from an injury, or it can keep them protected if you've had an injury in the past.

Recovery time – Bowling sleeves can also help muscles recover faster from overuse. When blood moves faster through the body, it you can bounce back more quickly from a workout session – and if you bowl a lot, you know how sore that can make your arm.

Keeping you loose – Just as with any sport, if you play for a while and then you sit for a while, there's a chance your bowling arm could eventually tighten up. A sleeve will keep your arm at a consistent temperature, helping to keep it loose for when it's once again your turn.

Aesthetics – In addition to the physical benefits bowling sleeves provide, they also look great. BowlerX bowling sleeves are made from durable, attractive materials, and come in a wide range of sizes, designs and colors. You can use them to make a fashion statement when you're at the lanes. Who knows? You might be making just enough of a statement to distract the competition just enough to help you or your team get a win.

BowlerX – Your One-Stop Shop for Bowling Supplies and Equipment
For more than a decade, BowlerX has been the go-to source for bowlers of all skill levels. Novices and successful professionals alike turn to us on a regular basis for all the supplies and equipment they need. If it has anything to do with bowling – whether it's balls, shoes, towels, shirts, accessories or anything else you can think of – there's a great chance you'll be able to find it on our website.
We're passionate about bowling, and it shows. All of our staff members love the sport, and they're also deeply knowledgeable about the more than 2,000 products we carry. Each and every item is of the highest quality, and we offer products from the most trusted names in the industry. If, for some reason, we don't have an item you want in stock, we will typically be able to get it to you within one to three days.
BowlerX is headquartered in Bethlehem, PA. In fact, we have a pro shop located in the Town & Country Lanes in Bethlehem. Our owner, Lee Sandt, is an avid league and tournament bowler, as well as a member of the Professional Bowlers Association and a United States Bowling Congress Certified Instructor. 
Whether you need bowling sleeves or anything else for your game, we want BowlerX to be the place you turn to first. Give us a call at 844-269-5379 or contact us online. We'll be more than happy to answer any questions you may have.