If you're a bowling enthusiast looking for ways to enhance your game, Brunswick, Storm, Track, or another brand of bowling shirt will transform the game into an event. Bowl with comfort, confidence, and style by shopping with the premiere online bowling superstore, BowlerX,com. Our product catalog provides the pizzazz you need for your bowling attire as well as all other possible bowling supplies with over 2,000 listed products.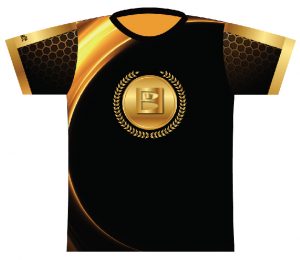 As an authorized dealer of branded bowling products and the leading online retailer of said products, bowlers will find an array of branded shirts for sale on our website including the following inexhaustive list:
BowlerX,com
TeamFish
The Pro Collection
Hammer
Vise
900 Global
AMF
Brunswick
Columbia
DV8
Ebonite
Lord Field
Military Bowling
Motiv
Radical
Roto Grip
Storm
Track
Shopping with us at BowlerX,com is secure, without risk of being stuck with unwanted product, and comes with free shipping. Our customer service rating is #1 for a reason. We welcome questions about products, and when the products don't fit well or work for you, you can return or exchange for a refund or new product without any aggravation. All that we ask is that you return the products in unused condition and protected with a double layer of boxes or bags.
What Different Does a Shirt Make?
A bowling shirt doesn't have a magical effect on your game, but it does enhance the experience. Being dressed like a professional gives confidence and flair, and the proper fit provides room for movement without obstruction. This fit generally includes short sleeves and a loose, but not baggy, fit. You should be able to freely move without fabric hanging or getting in the way.
Personalization of bowling shirts is a tradition that ought to be continued. The team name, members' names, and even funny nicknames are all commonly printed on bowling shirts. When you order from BowlerX,com, make sure to specify your desired personalization during the ordering process.
Bowling attire should be comfortable. It's a competitive event, so true bowlers will want to do their best, but it's more than that. Bowling is a social event. The odds will be in your favor competitively and socially when you're comfortable and confident in your clothes. For this reason, bowling shirts are typically cotton or a blend that keeps the wearer from becoming uncomfortable.
BowlerX,com caters to the needs of professional, amateur, and entertainment-seeking bowlers.
The Brunswick Brand
BowlerX,com proudly offers several different Brunswick branded bowling shirts. Sizes available range from Youth Small to 6X and every stop in between. The neck styles available include Crew Neck, V-Neck, Sash Neck with zipper, and Polo style.
Additional Brunswick products that we carry include shoes, balls, and bags devised to improve your game.
Several brands of bowling shirts are available here at BowlerX.com. From Brunswick to Vise, 900 Global, and more, our catalog of shirts is impressive. To place an order, avail yourself of our online order form or give us a call at (844)269-5379. You're also welcome to stop in at our pro shop at Town & Country Lanes in Bethlehem, PA, where you'll find coaching services from USBC Certified Silver Level coaches available. Since our founding in 2010, everything that we do is for the love of bowling, so you can be sure to get a quality product that works for you.