When you are looking to buy Brunswick men's bowling shoes, shop online at BowlerX.com, the online bowling superstore.
BowlerX.com is based in Bethlehem, Pennsylvania and rated #1 for customer service, product knowledge and pricing. When you are shopping for bowling products, whether for yourself or for gifts, you can be sure that you will receive first quality products at the lowest prices.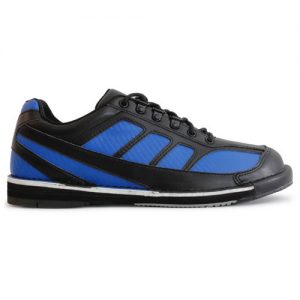 We strive to maintain a large in-stock inventory. Of course, there are times when the most popular products will fly off the shelves, but, if we don't have it now, we will get it for you fast!
Who is Brunswick?
It's virtually impossible to discuss bowling and bowling equipment without mentioning the name Brunswick. The company is the oldest and largest American manufacturer of recreation and leisure-time products, which includes bowling equipment, billiard tables, pleasure boats, and outboard motors.
Founded by John Moses Brunswick, the company began to manufacture bowling balls, bowling pins, and wooden lanes when the interest in bowling began to grow during the 1880s.
By 1906, the company opened a large manufacturing plant in Muskegon, Michigan, that eventually grew to over one million square feet in the 1940s and became the foundation of Brunswick's manufacturing. Today, the company manufactures world class Brunswick bowling balls, bowling shoes, and bowling equipment, as well as DV8 and Radical brand balls, bags, and accessories.
Brunswick Team Brunswick – These high-performance shoes offer extreme comfort thanks to super soft full-grain leather, a mesh upper that offers breathability and flexibility, and an upgraded insole. The Team Brunswick shoes come with everything you need to help you perform at your best, including 5 slide soles, 4 heels, a shoe protector, and a zippered nylon bag. These shoes are only available for right-handed bowlers.
Brunswick Renegade Men's Bowling Shoes – If you're a beginner looking for a pair of shoes that will improve your slide, the Brunswick Renegade is a good choice. They are well-made, comfortable, and lightweight. They have a synthetic upper that is sturdy, but soft, and has ventilation pores that keep your foot aerated. A padded collar cushions your ankles and keeps them from blistering. The shoes are equipped with Pure slide microfiber slide soles on both shoes for top-notch performance.
Brunswick Vapor Men's Bowling Shoes – Suitable for all types of bowlers, these top-rated shoes are made of a synthetic material, which helps to keep them lightweight and flexible. The comfort features include the padded collars and tongues and the extra light EVA outsoles. The slide soles on these shoes are Brunswick's Pure slide microfiber slide soles which offer superior slide right out of the box.
BowlerX.com also carries a wide range of must-have bowling accessories for new and seasoned bowlers. Choose bowling gloves, bowling tape to help maintain a good grip on the ball, a bowling towel to keep hands dry and clean dirt or lane oil off the ball surface, ball cleaners and polish, grip sacks, wrist braces and supports, and many other accessory items.
If you need more information about Brunswick men's bowling shoes or have other questions for our team, give BowlerX.com a call at 844.269.5379 or contact us online.