If you enjoy bowling, you can make it easier by putting the right shoes on your feet! Buying any Brunswick Women's bowling shoes from BowlerX.com could be your ticket to a higher score.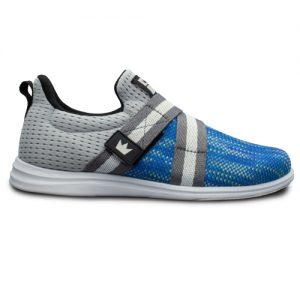 BowlerX.com is the online bowling superstore. We are based in Bethlehem, Pennsylvania, are rated #1 for customer service and product knowledge. When you are shopping for bowling products, whether for yourself or for gifts, you can be sure that you will receive first quality products at the lowest prices.
Our friendly, experienced staff of real bowlers are knowledgeable in the products we offer and are always happy to answer any questions you may have. If you don't see what you're looking for on our website, be sure to contact us.
Who is Brunswick?
It's virtually impossible to discuss bowling and bowling equipment without talking about Brunswick. The company is the oldest and largest American manufacturer of recreation and leisure-time products, including bowling equipment, billiard tables, pleasure boats, and outboard motors.
Founded by John Moses Brunswick, the company started manufacturing bowling balls, bowling pins, and wooden lanes when the interest in bowling began to grow during the 1880s.
By 1906, the company opened a large manufacturing plant in Muskegon, Michigan, that eventually grew to over one million square feet in the 1940s and was the foundation of Brunswick's manufacturing. Today, the company manufactures world-class Brunswick bowling balls, bowling shoes, and bowling equipment, as well as DV8 and Radical brand balls, bags, and accessories.
Brunswick Women's Bowling Shoes
Whether you are a beginner or an expert bowler, you will need comfortable bowling shoes that provide a smooth, fluid, and fast glide/slide to prevent injury and improve your game. Here are a few examples from Brunswick's line of women's shoes:
Brunswick Karma – Brunswick Karma women's bowling shoes are designed with your comfort and style in mind and feature performance upper mesh material, a foam-padded lining and tongue that offers better flexibility, and a slip-on, adjustable lace design that can be adjusted according to your comfort. The microfiber slide soles enable a superior slide. Rubber outsoles make the shoe lightweight, which will help keep your legs from feeling exhausted.
Brunswick Aura – If you prefer a shoe with an athletic style, the Brunswick Aura offers a breathable mesh upper, foam-padded collar and tongue, lightweight rubber outsole. pure slide microfiber slide soles on both shoes which will give you a superior slide immediately, and is available in several attractive colors. The lightweight rubber outsole features a unique pattern with the letter 'A,' that adds comfort.
Have you been searching for Brunswick women's bowling shoes or shoes from other brands? Look no further than BowlerX.com for the best selection and prices! Call us today at 844.269.5379 or contact us online to explore the wide range of products we offer.