Are you looking to buy bowling aids and towels online? BowlerX.com is ready to help. For more than a decade, bowlers across the country have relied on us to provide them with supplies and equipment from the very best manufacturers. No matter what you need, you'll find it here. If an item should happen to sell out and we don't have it in stock, we can get it to you in 1-3 days in the vast majority of instances.
How the Right Bowling Towel Can Really Help Your Game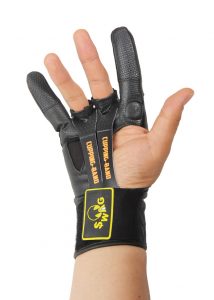 When you browse our website, you'll see that we have a lot of different towels from a lot of different companies – many of these companies you already know very well, such as Swag, Storm and a several more. Each of these towels can help you up your game, whether you're just starting out or you're a seasoned veteran.
Why is that the case? Well, you might not realize just how vital a reliable towel is to bowling your best. Towels eliminate the added oil that can make your ball act erratically as it moves down the lane. Not only will you have more consistent results, you also won't have to deal with that troublesome moisture that can wreak havoc on your game. Wiping your ball before every throw will also help your ball last longer.
There's a specific way to use a towel the right way, even though you might not realize there's a certain "towel technique." But it's easy. The main thing to remember is that you don't want to touch the ball with your hand, because that will add oil – and that's the last thing you want.
All you need to do is put your ball on a ball cup and then spin it with the towel. That will ensure you get the entire ball completely clean before you take your next shot.
Other Bowling Aids We Carry
As important as towels are to helping boost your scores, there are several other bowling aids that can help take your game to a level you might not have thought possible. These are just a few of the aids you'll find on our website on a regular basis.
Rosin bags – Along with wiping in between shots, using a rosin bag can keep your hands dry, ensuring a firm grip and boosting your confidence.
See Saws – This might have a funny name, but a see saw is another great way to keep your ball pristine while you're playing. Our see saws contain rugged fabric, yet they're extremely gentle. When you store your ball in your bag or your locker, it will add an extra level of protection.

Liquid skin – Nothing can ruin a game faster than developing a blister. If you've bowled for any length of time, you know how painful a blister can be. Liquid skin will eliminate that problem – it's easy to use and extremely effective.

Shammy pads – In addition to towels, shammy pads also keep your ball free of oil as you play. No matter what your skill level may be, they can keep you playing your best. Shammy pads are made in a variety of styles, and are compatible with many different types of balls.

Contact BowlerX.com for More Information
At BowlerX.com, we'll be here for you whenever you need to buy bowling aids and towels online. If you'd like to learn more about us, call (844) 269-5379 or contact us online.