Been hoping to buy bowling bags online? You are in the right place! You can get the latest and greatest bags from the experts at BowlerX.com.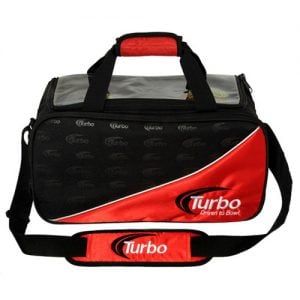 BowlerX.com is a family owned business based in Bethlehem, Pennsylvania. We are rated #1 for pricing, product knowledge, and customer service. When you shop with us, you can be sure that you will receive top-of-the-line products from major brands like Roto Grip, Hammer, Brunswick, Columbia, Dexter, DV8, Ebonite, Lord Field, Motiv, Storm, and Track. And we will provide you with excellent prices as well!
We offer:
Friendly, knowledgeable customer service
No hidden fees
Easy online ordering
No seconds or blems
Products from all major brands
High quality bowling products at the lowest prices
FREE standard ground shipping
A simple return policy- no hassles and no questions asked
Choose from Some of These Great Brands
There are lots of options for bowling bags on BowlerX.com. Knowing what some of the best choices are can help you narrow down your search. So, we'd like to help you choose from some of these great brands:
Radical. Wanting to produce balls and bags that were specifically designed for performance, Mo Pinel and Phil Cardinale started the Radical brand in 2013. They are both self-proclaimed "bowling junkies" and their bags prove it. For the beginning bowler we suggest the Radical Double Tote with Shoe Pouch. It offers you a transparent ball compartment and comes with a removable padded shoulder strap. Plus, it can hold shoes up to size 15. Or, if you are more adventurous, consider the Radical Triple Roller. It's considered the mother of all bowling bags.
Roto Grip. The Yetito family founded Roto Grip in 1955 and Storm Products Incorporated has helped keep it on the map since 1997. Roto Grip's goal is to redefine the game with innovative equipment. The Roto Grip Carry-All Double Tote has a padded ball compartment and can carry shoes up to size 13. Or the Roto Grip 3 Ball All Star Edition Travel Tote, which weighs less than 5 pounds, might suit your desires. Its tight construction promotes balance while in transit.
Storm. This company values education. They want to be an innovative leader and put intentional focus on growth and performance. They see craftsmanship, innovation, and product performance as the methods to achieve these goals. The Storm 2 Ball Tote Deluxe has an easy view, transparent back, and additional accessory storage compartment which is great for newbies. For those more experienced in the sport, the Storm Streamline 4-Ball Roller Bag provides you with a side loading base, a shoe compartment, and a detachable 2-ball deluxe bag with an adjustable non-slip shoulder strap.
Track. In the 1970s, this company was known as Star Track Bowling. They believe that engineering is the key to great design. So, they claim to be a different kind of brand for a different kind of bowler. The Track Premium Slim Triple Roller includes 3" inline wheels and a lightweight molded base for stability. It is a versatile and sturdy bag option. But if you want to go bigger, there's also the Track Premium Triple Roller!
You can certainly buy bowling bags online through BowlerX.com. But we also carry all the accessories you need to bowl a great game, as long as you bring the skill. Feel free to call us at 844.269.5379 if you have any questions, or you can always contact us online!