Are you looking to buy bowling ball cleaners online? Then you've definitely found the right website. BowlerX.com has cleaners and a host of other products designed to help you up your game, and get even more enjoyment out of this sport we all love. For more than a decade, we've been the go-to source for novices and pros alike. We've earned a lot of trust during that time, and we look forward to the opportunity to earn yours as well.
Yes, There is a Proper Ball Cleaning Technique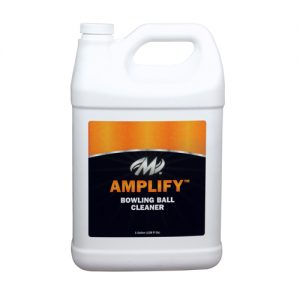 If you haven't paid attention to how to clean your bowling ball, your scores might suffer as a result. It's understandable if you assume there's not a specific technique to cleaning a ball, but there actually is. If you clean it at least one time a week, that will extend the lifespan of your ball – and it will also help promote consistency.
You could use your alley's ball cleaning service, but that can get pretty costly, pretty fast. If you clean your ball at home, you'll have a lot more money in your pocket over the long term. Plus, it's easy. Once you do it a couple of times, cleaning will become second nature. Here's how to do it.
Step 1: Tape the holes – As good as ball cleaners are, they can cause the ball to get too slippery if they get into the holes. Some waterproof tape will do the trick perfectly. Just use it to seal the holes before you apply the cleaner. Doing this will also help save your skin from irritation.

Step 2: Dunk the ball in water – It might seem odd to put your ball in water after you've cleaned it, but doing so will eliminate any oil that could be left over from the cleaner. Just keep it in there for a few minutes and spin it a few times. That will keep the cover from suffering any damage.

Step 3: Dry, dry – and then dry some more – A microfiber towel will do a fantastic job of getting your ball completely dry. It will also keep scratches from developing. Once you've wiped it down with the towel, pick a safe spot in your home to let it air dry. Don't leave it in the sun to dry, because that could result in damage.

A good rule of thumb will be to clean your ball once you get back home after playing. You'll eliminate a lot of oil that way, and it will also cut down on the time it takes to do your regular cleaning.
When you clean your ball, that will make it harder for dust to stick to it – making the ball more reactive when you throw it. Dust can cause friction that can result in erratic throws. It will also make the cover stronger.
Why Choose BowlerX.com?
At BowlerX.com, we want to be the ones you think of first when you buy bowling ball cleaners online – as well as the more than 2,000 items we sell. Think of us as your cyber bowling superstore – whatever you need that has anything to do with bowling, you'll find it here. If you ever have any questions, we'd love to hear from you. Just contact us online or give us a call at (844) 269-5379.