There's no better place to buy bowling ball polishers online than BowlerX.com. We may be a little biased, but we believe we have the most extensive inventory of products related to bowling of anyone else. Every single item we sell is of the highest quality, and our products are made by incredibly trusted manufacturers. These include Ebonite, Storm, Brunswick and several more. We want to be your go-to source whenever you need anything that has to do with the game we all love.
The BowlerX.com Difference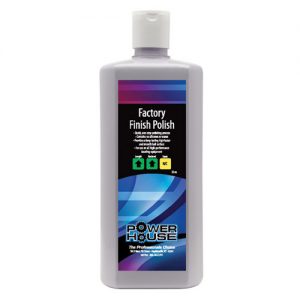 All of our team members have a deep understanding of all our products. We're also passionate about delivering the very best customer service of anyone. It doesn't matter what your skill level may be, you can benefit from doing business with BowlerX.com. We've helped introduce novices to the sport, and helped professionals at the highest level boost their game. Here's just a small sample of the thousands of items you'll find on our site.
Apparel
Ball cleaners and polishers
Bowling balls
Gloves and grip sacks
Joint supports
Shoes
And many, many others
Even though we pride ourselves on keeping products in stock, there are some times where an item proves so popular that it quickly sells out. If that happens with something you want to purchase, we'll be able to get it to you fast – usually in no more than three days.
Why Use Ball Polishers?
Polishing your ball actually has tangible benefits to your game. It doesn't just keep your ball looking great. If you tend to release the ball slowly, you hook the ball, or you put a lot of spin on the ball, using polish can really help improve your consistency.
All bowling balls have a polished finish when they're made, of course. Unfortunately, it only takes between 6-12 games for that polish to disappear. When that happens, your ball is going to act a lot differently as it rolls down the lane. An unpolished ball will tend to hook earlier than you want. As a result, you won't get as many strikes. Even worse, you'll have to deal with dreaded corner pins a lot more often than you'd like.
Polishing will help eliminate those problems. It lowers the amount of friction the ball encounters when it interacts with the lane. It also helps conserve the ball's energy. Instead of expending energy while it rolls, it will use that energy to blast pins. It won't take long for you to appreciate just how important polishing your ball on a regular basis will be to your game.
Choosing the Right Polish
When you browse our site for ball polishers, you'll see you have a lot of options. Some provide polishing only, while others clean and polish simultaneously. Don't be afraid to experiment a little bit using different products so you find the one that works best for your specific ball. If you have any questions, a BowlerX.com representative will be happy to help.
Get in Touch With BowlerX.com
BowlerX.com team members want you to be completely satisfied when you buy bowling ball polishers online. You can count on us to help in whatever way you need, and you can also count on us to stand behind each and every item we sell. Call (844) 269-5379 or contact us online.