House balls may be adequate if you only go bowling a couple of times a year, but there are benefits for those of you who choose to buy bowling balls. Learn how to choose the right one from the knowledgeable team at BowlerX.com.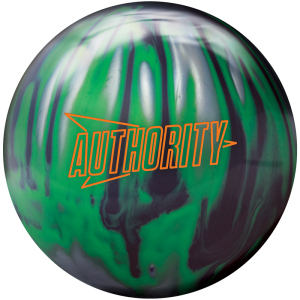 BowlerX.com is a family owned business based in Bethlehem, Pennsylvania and we are rated #1 in pricing, product knowledge, and customer service. When you are shopping with us you can be sure you will receive first quality products at affordable prices with FREE standard shipping and no hidden fees!
The BowlerX.com Difference
More than 2000 top-quality products at the lowest prices
Authorized dealer for all the brands we sell
Trusted since 2008 as one of the largest online bowling retailers in the country
You will never receive seconds or blems
Easy online ordering
We stand behind every sale
Simple return policy- no hassles or questions asked
Knowledgeable, friendly customer service at 269.5379
We strive to maintain a large inventory. Of course, there will be times when some of the most popular products will fly off our shelves, but even if we don't have it for you now, we can, and will, get it for you fast!
Choosing a Bowling Ball
You might think that shopping for a bowling ball is an easy endeavor. But, if you are serious about bowling, you need to know that choosing the right ball can make all the difference in your game. Every detail about the ball will play an important role in how it performs once it leaves your hands. BowlerX.com can help you make sense of all the details.
Weight
Bowling balls weigh between 6 and 16 pounds. Kids will generally need the lighter weight balls whereas the heavier weights are designed for professional bowlers. Typically, a good rule of thumb, is to keep the bowler's age in mind when determining which weight will be best.
Children should use balls that weigh 6 to10 pounds
Teenagers are fine with 11 to 14 pound balls
An adult female, or senior, will usually do best with a 12 to 14 pound ball
Adult males can handle the 15 to 16 pound balls
The Coverstock
There are several things that will affect the coverstock on a ball. These things include the surface texture, hardness, and oil absorption. There are three primary materials used to create coverstocks- reactive resin, urethane, and polyester- and they each have their own characteristics.
Polyester (or Plastic)
Extremely durable
Great for beginners
Less porous
Low friction between lane and ball thanks to smooth surface
Low hook potential
Urethane
Lots of friction between ball and lane
Best for beginner to intermediate bowlers
Easier to curve
Moderate hook potential
Popular with professional bowlers
Reactive Resin
Designed for professional-grade and advanced bowlers
Creates the most friction between the lane and ball
Carries pins more effectively
Hooks extremely well
Most expensive option
The Core
You may have figured out that the coverstock is the outer part of the ball. The inner part, the core, determines the ball's weight and how it's distributed. Symmetrical cores will give you more consistent motion.
Asymmetrical cores are not balanced, which allows them to move faster or slower as they try to balance themselves. Essentially, the more asymmetrical the core the better your hook potential.
We encourage you to visit BowlerX.com any time of day or night to buy bowling balls. If you would like more detailed information on how to choose the right bowling ball for you, give us a call or contact us online.