BowlerX.com is the perfect place to be whenever you want to buy bowling grips and slugs online. We'll be happy to show you the right products that can help your game, and we'll make sure you get whatever you need fast. We want you to be the best bowler you can be, and we have the equipment that can help make it happen.
What is a Bowling Slug, Anyway?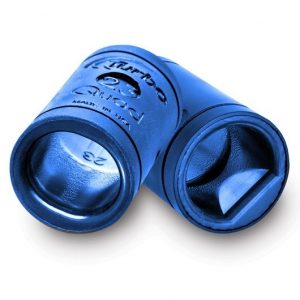 Unless you've bowled for a long time, you probably don't know a whole lot about a bowling slug. In a nutshell, it's something that goes in the bowling ball hole where your thumb normally goes. Slugs are usually made out of vinyl or urethane, and they come in a wide variety of sizes. Talk to a BowlerX.com experts, and we'll make sure you get the exact type of slug you need.
Regardless of how much you bowl, or how good you are, a slug can really help your score. Here's a quick look at why that's the case.
First, in order to get the best idea of why a slug is important, you should know a little bit about how a bowling ball is made. You might not give it a lot of thought, but bowling balls come in a lot of different types of materials. Balls are made in different layers – these include the core, weight block and cover stock. These layers have different textures, and they also have different layers of thickness.
If you've ever bought a bowling ball, you obviously had to have holes drilled that fit your fingers and thumb. This drilling exposes some of the different textures used to manufacture the ball. When you put your thumb in the thumb hole, you can immediately feel those textures – and for a lot of people, it doesn't quite feel right.
That's where a slug comes in. It makes your thumb a lot more comfortable, and that makes it a lot easier to release the ball. When you feel good releasing the ball, your scores will be a lot more consistent.
At BowlerX.com, you'll find many different kinds of thumb slugs from the industry's top manufacturers. They are extremely soft, easy to fit, and come in a wide range of sizes and colors. When you use one of the slugs we carry, you'll be amazed how much more comfortable you'll be the next time you bowl a game.
Ready to Learn More?
The professionals with BowlerX.com will be here for you whenever you decide the time is right to buy bowling grips and slugs online. But if you need anything else to help your game, we can help you there as well. In fact, we have more than 2,000 bowling-related items for sale. Whether you want new shoes, a towel, a polisher, a shirt, or even a new ball, we'll have it.
More than that, though, BowlerX.com has a staff of expert representatives who are passionate about delivering the very best in customer service. All of our team members are very familiar with all items on our site, and are very willing to answer any questions you may have. We'd love to hear from you, so if you want to get in touch just use our online contact form or give us a call at 844.269.5379.