Have you ever tried to buy bowling sleeves online, only to be disappointed in what you received? You'll never have to worry about that when you buy from BowlerX.com. We only carry items from the most trusted manufacturers around, ones that are just as dedicated to quality and customer service as we are. You'll find a great selection of sleeves and a wide range of styles – and we guarantee you'll be completely satisfied.
The Many Benefits of Wearing a Bowling Sleeve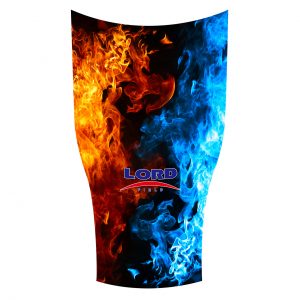 You might have been watching a tournament on TV and noticed some of the pros wearing these cool-looking, colorful sleeves. But these aren't just for looks. They offer a lot of tangible benefits that can really help your game. Let's take a quick look at just some of the more important ones.
You won't get tight – A sleeve will keep your arm loose by keeping it the same temperature. You won't have to worry about your muscles tightening up while waiting for your turn during a game.

Getting you back in action fast – No matter what sport you play, your muscles need to regroup after a hard workout or a game. Bowling is no exception. If you bowl a lot, your arm is obviously going to get tired. A sleeve, however, will help your arm bounce back faster.

Circulation boost – When you wear a bowling sleeve, that helps ensure your blood will continue to flow through your arm like it should. A sleeve compresses the muscles, which can keep blood flowing normally. It can really help protect your arm if you've had an injury, or, it can help keep you protected from suffering an injury in the first place.

They look fantastic – OK, so even though the tangible benefits might be more important, it never hurts to look cool when you bowl. Not only do our sleeves look great, they also come in different colors and designs. You'll easily be able to find one that fits your exact style.

Why Shop With Us?
At BowlerX.com, we feel that no one who's serious about the game of bowling should shop anywhere else for their supplies and equipment. Maybe we're biased, but no one has a better selection of bowling-related products than we do. We carry about 2,000 products at any time, and our team members are experts in all of them. Are you looking for a new pair of durable, reliable shoes? How about a new towel? Do you need a new ball? We've got you covered.
We go to great lengths to make sure we have full inventory at all times. Of course, there are instances where something we carry is so popular that it sells out. If you should ever want something that's out of stock, don't worry. We'll be able to send it your way in just a couple of days in most instances.
In addition to a great selection, we also care deeply about customer satisfaction. We want you to buy from us with complete confidence, so we make sure each and every item we sell is of the highest quality.
BowlerX.com is ready to help, whether you're looking to buy bowling sleeves online or anything else we carry. You can contact us online or call (844) 269-5379 if you'd like more information.