Experienced bowlers typically buy bowling tape online, because they know it can be a very important tool to help ensure consistency. BowlerX.com has the bowling tape you need, and we'll get it to you quickly. We also have a huge inventory of thousands of other kinds of supplies, as well as balls, shoes and much, much more.
How Bowling Tape Works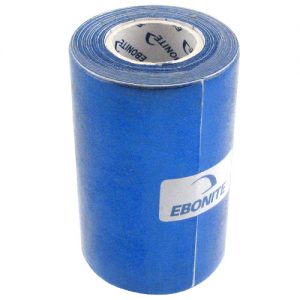 If you play a lot, you might actually throw the ball a lot better the farther you get into your game. Do you tend to score higher in the last few frames than you do in the early going? For a lot of bowlers, the reason is that their fingers puff up slightly, giving them a better grip in the process.
That's where bowling tape come in. The original purpose was to help prevent the scrapes and blisters that can often occur when you bowl a lot of games consecutively. But as bowlers started using tape more and more, they found that it helps keep their fingers from moving inside the holes. Because their fingers fit more snugly, they were able to throw the ball more consistently.
Benefits of Bowling Tape
It doesn't really matter what size your hand may be. Bowling tape can help – and even better, it's really easy to use. Here's the best way to use it.
Use a grease pen to mark the areas on your fingers and thumb that will sit inside the holes. Place your fingers and thumb in the holes like normal. Then gently rub them up and down. Doing this will transfer the grease to the holes of the ball, making it easy to see where you need to put the tape.
Peel the tape upward off it's backing, making sure to start at the bottom corner. Get a screwdriver and stick the top portion of the tape to the bottom of the tool.
Put the tape about a quarter inch below the top of the hole, covering the mark from the grease pen. Center the tape so it doesn't slip.
After you place the tape in each hole, insert your fingers and thumb. You should notice a snug fit, but it shouldn't be a tight fit. You'll be ready to go once everything feels comfortable. Put another piece of tape in the same spot if you think it still feels a bit loose.
You probably won't get the tape in exactly the right spot the first time. If you don't, that's no problem. It's going to take a little practice. If you ever need to remove or add tape during a game, you'll eventually get to the point to where it's automatic to do so.
Want More Information? Get in Touch With BowlerX.com
BowlerX.com will be here for you, whether you want to buy bowling tape online or simply browse our huge selection. If it has anything to do with bowling, the chances are really good you'll find it here. We carry more than 2,000 items, so you can rest assured we'll have what you need. If something is sold out, just let us know and we'll get it to you right away. We'd love to hear from you, whether you want to order something or just get to know us better. Contact us online or give us a call at (844) 269-5379.