Bowlers of all skill levels will approach the lanes in style when they buy online and wear Brunswick bowling shirts from BowlerX.com. We're the leading provider of bowling merchandise, driven by the love of bowling and the need to share it.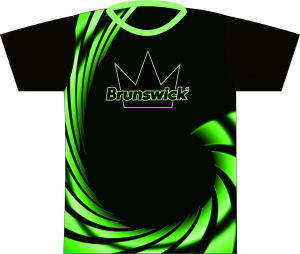 BowlerX.com, the online bowling superstore, offers 24/7 access for professional bowlers, enthusiasts, or gift seekers. As an authorized dealer of an array of bowling merchandise, you'll be sure to find exactly what you need to make your trip to the lanes successful and memorable.
We offer:
A plethora of top-shelf bowling brands
A huge inventory of over 2,000 bowling-related items
Fast access to goods that aren't readily available
Top-rated customer support
Hassle-free returns and exchanges
Free shipping
Fair pricing for the highest quality goods
Apparel, balls, bags, accessories, books, videos, and more!
BowlerX.com is a family-owned business dedicated to the sport of bowling and its devotees. We're based out of Bethlehem, PA, where we provide bowling coaching from USBC Certified Silver Level Coaches at our pro shop in Town & Country Lanes. If you're ready to take your bowling to the next level and in this area, schedule a coaching session.
If you're ready to show your skill and your style at the lanes or on the street, choose a Brunswick bowling shirt. This brand offers the ideal balance of comfort, modern style, fit, and casual elegance.
We offer shirts for bowlers of all stripes. Dress the entire family for bowling success with our comprehensive size availability, and please every member of the family with a neck style that fits his or her comfort preference.
BowlerX.com even makes it easy to give team members a readily identifiable uniform with a name emblazoned on the shirt. This process generally takes 2-4 weeks, but if you must have the personalized shirts faster, we'll speed up the process for a premium. You can find more information on our website.
Follow the Goldilocks Principle
If you're shopping for bowling shirts, make sure that the fit is perfect. You could easily wear any old shirt to bowl, as many recreational players do, but a properly fitting bowling shirt enhances the approach, form, and release – not to mention the added confidence a professional worthy shirt brings.
Your ideal bowling shirt will be loose enough to move freely and approach the lanes and fitting enough that no fabric hangs down in the way of the ball's release. We offer an incredible quality of apparel with tight stitching, wicking fabrics, and the ideal fit.
Once you've placed your order, if it arrives and doesn't fit well, send it back to us. We'll exchange for a better fit or refund your payment – whatever your preference. Our only request is that you send it back unused, within 30 days, in the original packing, and protected with doubled bags or boxes. Our primary goal is to please our customers and spread the fun of our favorite sport, so our return policy is as obliging to our customers as possible.
Brunswick bowling shirts are terrific options for everyday casual wear, recreational or league bowlers, or even professionals in the sport, and you can buy them fast and easy on BowlerX.com. We offer a wide range of brands and products for bowlers of all ages, skill levels, and degrees of interest.