Level up your bowling apparel by navigating online to BowlerX.com to buy Ebonite bowling shirts!
We meet bowlers where they are regarding skill and knowledge. If you're completely unfamiliar with the sport but yearning to learn, we welcome you with open arms. Likewise, if you're a professional and know what you want, we can locate precisely your desired product, even if we don't currently stock it, within a few days. From balls to bags, gloves, apparel, accessories, and beyond, BowlerX.com is the go-to source for bowling paraphernalia.
Fitting Apparel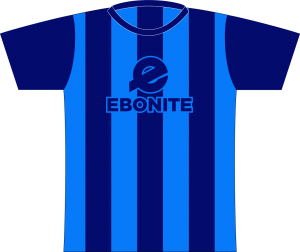 Bowling shirts here at BowlerX.com come in a wide range of sizes, designs, and brands. From Youth Small to 6XL, our size options mean that any bowler will find an appropriate shirt that fits well. Remember, that your bowling shirt should be fitting but not tight because you don't want to hinder movement or allow fabric to hang in the way of the ball.
The shirts we offer also come in a variety of collar styles – including crew, V-neck, sash, and polo. Your entire team can be comfortable and happy while enjoying a common theme.
BowlerX.com is top-rated in customer service and an authorized dealer of many brands of bowling goods. We have fair prices and expert-level bowling knowledge. A family-owned business, we promote bowling because we're passionate about the sport.
In 2010, Lee Sandt, a PBA member, founded BowlerX.com. We're located in Bethlehem, PA, operating a pro shop out of Town and Country Lanes, where we provide bowling coaching services.
Our large inventory holds over 2,000 items; we can easily find items should we be out of stock; and we offer free shipping and hassle-free returns.
Does the Bowling Shirt Really Matter?
Sure, you can go bowling in any shirt really. Your oldest T-shirt, nicest button up, or tuxedo shirt are all options in theory, but wearing anything other than a genuine bowling shirt makes your inexperience obvious.
If you're a bowler who's passionate about the sport, you must have a bowling shirt. Approach the lane with confidence and style in a shirt found here at BowlerX.com.
The Fit of a Bowling Shirt
The way that a bowling shirt fits truly does matter. Short sleeves are preferred, and the fit should be loose enough to move freely and snug enough that no fabric hangs. The fit ought to be comfortable and "just right," so we facilitate returns without any hassles. We won't ask any questions or make assumptions; just return the products unused and packaged in two bags or boxes. Upon return, we'll provide an exchange or refund, depending on your preference.
Bowling shirts should be customized with names of teams or individual bowlers. Our online ordering process facilitates customizations with graphics and names, so your bowling night out will end with the crowd chanting your name as you score yet another turkey!
The bowling shirt has come a long way. These days, old school bowling shirts are mostly found on the street with modern fabrics and designs replacing them. Wicking fabrics mean that you'll stay dry and comfortable even in the most intense competition.
Ebonite bowling shirts will give your team a sense of togetherness and the members a new confidence, and you can buy them online at BowlerX.com or by calling (844) 269-5379.