Are you equal parts avid bowler and baseball fanatic? Do you know someone who is?
Gift yourself or someone else with MLB bowling balls, which you can buy online right here at BowlerX.com.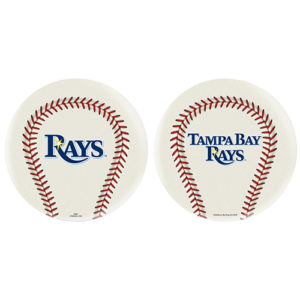 Every bowler should know about the inventory, knowledge, and customer support they can find here at BowlerX.com. While our headquarters is in Bethlehem, PA, we have a global footprint in the bowling world as the online bowling superstore. If you need a product or tip related to bowling, we are the first and only source you need.
When buying branded bowling products, you must take care to purchase from an authorized dealer, like BowlerX.com.
We pledge to stand behind all sales, making the odd mistake right, always.
Our inventory includes only first-rate products, no seconds or blems, and we offer the lowest possible prices for our inventory.
From BowlerX.com, customers can expect:
Simple online ordering
FREE standard shipping
No hidden fees
No-questions-asked return policy
Aware and informed customer support
Roll with Your Major League Fandom Displayed
If you have two loves in your life – bowling and your fave MLB team – and you want to display both, consider the MLB team balls in stock at BowlerX.com.
You can choose among all 32 franchises in whatever weight range best suits your game.
The design is ingenious, with the red stitching markings of a baseball and the logos of the team displayed on each side.
The MLB bowling balls have a plastic coverstock and a symmetrical core, so they're best used in dry to light oil conditions and have at best a slight hook. They're terrific for casual bowling or to pull out for full effect when achieving a spare.
Secrets to Bowling Well
Bowling is a game that requires skill, knowledge, and practice. It all begins with holding the ball correctly to prepare for a good approach and throw.
The Three Most Common Grips
Bowlers usually begin with the conventional grip since it provides maximum ball control. This hold involves the thumb sliding all the way into the hole with the middle and ring finger secured to the position that seems most natural. As you learn to bowl, this position will help you develop accuracy, but it will prevent hook development.
The fingertip grip is the next logical step for bowlers after they've learned to throw conventionally. This grip requires that the thumb be fully inserted, but the middle and ring fingers stop at the first knuckle. This hold requires more strength and is a tad more difficult to control, but it does increase hook, lift, and spin.
The last of the three most common grips is the semi-fingertip grip. The middle and ring fingers go in up to the midpoint between the first and second knuckle so that you'll have a tighter hold with hook potential, combining the conventional and fingertip grips. Bowlers really should master the first two grips before learning this one.
If you're interested in bowling-related gifts and tips, BowlerX.com offers a range of bowling gifts including bespoke balls, bowling shoes, and even gift certificates along with an expert level customer service team.
Display your love for your favorite team and your love of bowling with MLB bowling balls that you can buy online from BowlerX.com. Our inventory and customer support are second to none, and we invite you to reach out online or call (844) 269-5379 for information regarding products or to place an order.