Motiv bowling balls can produce the most well-rounded bowling strategy when used in combination, and BowlerX.com makes it convenient to buy them online with low prices, free shipping, and helpful customer service. Our selection of bowling balls, bags, shoes, shirts, towels, and more is vast and impressive for your benefit.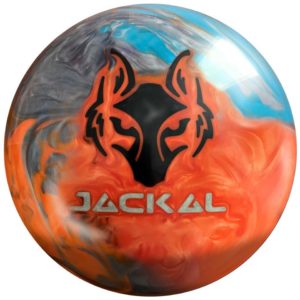 Established in 2008, BowlerX.com is the online bowling superstore with a huge inventory of bowling products. We're rated first in customer support and service as well as low pricing. We're an authorized dealer of all the major bowling brands, and we offer free shipping and hassle-free returns for the convenience of our valued customers.
The Momentum of Motiv Bowling Balls
The Motiv brand's focus is performance. Starting in the 1990s, the Motiv brand has manufactured bowling balls with strategic core technology and colorful, engravement-free branding.
The unique method of applying the logo creates a durable bowling ball that is less likely to experience surface damage that causes a negative impact on the throw. This outer protection keeps the momentum of the ball sure.
Motiv Bowling Ball Lines
Motiv Venom
Motiv Jackal
Motiv Forge
Motiv Supra
Motiv Tank
Motiv Trident
Motiv Ripcord
Motiv Villain
Motiv Thrill
Motiv Sniper
The investment in your own personal bowling ball will give you renewed swagger as you walk into the lanes. Impress your date and intimidate your opposition with an arsenal of Motiv brand bowling balls at the ready. Making this investment in the sport you love is well worth the price, and BowlerX.com also makes it easy to care for your purchases.
How Bowling Ball Care Affects Performance
The performance of your bowling ball depends on the continued integrity of the composition of the ball and its materials. Appropriate care of your bowling ball will also lengthen its life.
Maintaining the life of your coverstock requires diligent care. With each throw, your bowling ball coverstock absorbs oil from the lane itself. Oil and debris from the lanes will damage the coverstock and diminish its ability to hook.
Steps for Bowling Ball Care
Step #1 – Towel Off
One of the primary ways that you can care for your bowling ball is to towel it off after each pass down the lane. Removing as much of the oil and debris as possible will keep your throw consistent for a longer period of time. BowlerX.com offers an array of bowling towels for your use.
Step #2 – Clean
Whether you use a DIY ball cleaner or a quality cleaning product from BowlerX.com, your bowling ball will need to be cleaned with emulsifiers that are able to bring oil to the surface for its effective removal.
Step #3 – Polish
Make your ball look good and perform well with a regular application of polish. Again, BowlerX.com is your best source for quality cleansers and polishes for upkeep of the bowling ball.
Step #4 – Resurface
Every fifty games or so, bowlers should consider taking their balls in for resurfacing. Doing so will extend the life of the ball and allow you to continue bowling well with that ball for longer. Proper care will allow you to put off bowling ball replacement.
The online bowling superstore, BowlerX.com, is available at all times for you to buy Motiv bowling balls, or any other bowling products from the major bowling brands. To contact us for more information about the sport, or to place an order, use our website or call (844) 269-5379.