Bowlers from novice to professional and all skill levels that fall in the gap can benefit from the unique attributes of Storm bowling balls and should consider an online buy from BowlerX.com.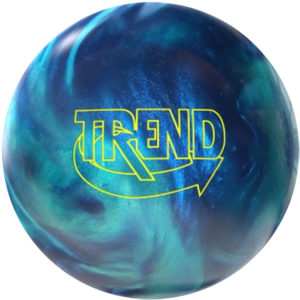 At BowlerX.com, we take bowling seriously. We love the sport and want to spread that passion whether you enjoy the sport on a recreational level or as a professional.
Our customer service team is remarkable. They know the sport, and they're familiar with our inventory and what works best for various types of bowlers. From bowling balls and bags to shoes, shirts, wrist supports, towels, and maintenance products, every conceivable bowling supply and tool is found here. We're also an authorized dealer for all of the major bowling brands. You can rely on us to fulfill your needs at the lowest possible prices.
Storm Bowling Balls
With a Storm bowling ball, all bowlers can find a tool useful for game improvement. The company produces their products in Brigham City, Utah and caters to bowlers of all skill levels. One particular quality that makes this brand of bowling ball stand out is the unique scent particular to each line of Storm bowling ball.
Understanding the Features of a Bowling Ball
All bowling bowls are definitely not alike. The design and composition of different bowling balls are strategic and perform as such.
Coverstock Options and Their Effects
The bowling ball coverstock produces friction on the lanes. The more oil on the lanes, the more friction you'll need, and with less grip on the lanes, the ball will glide in a straight motion. Coverstocks are plastic/polyester, urethane, or reactive resin.
New bowlers choose bowling balls with polyester/plastic coverstocks because they're affordable, durable, and easier to throw. This coverstock option does not absorb oil, and the smooth coverstock creates little grip on the lanes for a lower hook potential. When you throw the ball, it will glide straight, making it a choice for advanced bowlers when they're after the spare.
The urethane coverstock is the choice of bowlers with average skill levels. The coverstock creates plenty of friction for a greater hook potential and an easy-to-angle throw.
A reactive resin coverstock produces an extreme hook potential and high friction. Reactive resin comes in three styles including solid, pearl, and hybrid. These balls are high-performance and used by advanced or pro bowlers in mid- to high-oil conditions.
The Core of a Bowling Ball
The core within a bowling ball is the weight held within the coverstock. This weight creates the accumulated energy that propels the ball down the lanes. Core weights are usually two pieces or three. The two-pieced core is symmetrical, and the three-pieced option is a pancake style. The pancake is more predictable than the two-piece core that creates high performance.
If you're considering the newer Storm bowling balls, shop BowlerX.com.
For advanced bowlers, the Storm Parallax Effect Bowling Ball offers a high hook potential in medium to heavy oil conditions, as does the Storm Incite Bowling Ball.
Mid-level bowlers looking for a urethane coverstock should consider Storm Fast Pitch Bowling Ball or the Storm Mix Bowling Ball Lines.
If you're a beginner, go with the Clear Team Storm bowling ball for a predictable, smooth throw that allows you to focus on perfecting the fundamentals of bowling.
When you're ready to buy Storm bowling balls, hop online and navigate to BowlerX.com. You can also place an order by calling (844) 269-5379 at your convenience.