Calling all bowlers! If your skill level is beginner, expert, or somewhere in between, BowlerX.com offers the products you need to improve your game, feed your passion, and make your next bowling outing memorable.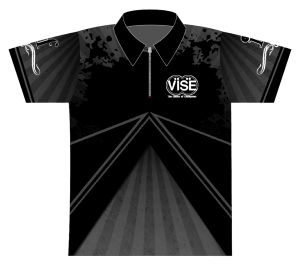 Bowlers come in all shapes and sizes. Some love it for the sport; others love it for the social aspect of the game. BowlerX.com brings it all together. Everything we do is for the "LOVE OF BOWLING," and we spread this love with high-quality, branded bowling equipment, apparel, accessories, and more!
A proper bowling shirt may not be required for entrance to the lanes, but it sure can't hurt!
Bowling Wear as Streetwear
Bowling shirts are stylish and fitting. Whether you choose the old-school bowler, a la Charlie Harper from Two and a Half Men, or the modern bowling shirt design, we offer top-shelf, branded apparel that looks as good on the streets as at the lanes.
Bowling Shirts for the Recreational Bowler
You don't have to travel the pro circuit to wear a proper bowling shirt to the bowling alley. Your date night, friendly bowling game, or intense competition will be improved with a bowling shirt to give you confidence and enhance the experience, not to mention that appropriate attire for activities is always en vogue.
Bowling Attire for the League Bowler
Joining a bowling league is an excellent way to break out of a rut, have fun, and improve your bowling game. If you're part of a league team, you should have a common "uniform" in the form of a shared bowling shirt design. You can even customize the shirts with names of the team and the individual bowlers.
Bowling Apparel for the Pro Bowler
Pro bowlers are expected to wear proper bowling shirts, and they frequently seek out the sort of stand-out designs that fit with their personalities. Just like the song a boxer plays when walking to the ring; a bowler's shirt tells a story about him or her. BowlerX.com will help design the shirt with personalization as well as display of sponsorships.
BowlerX.com knows how important it is for names to be displayed on the bowling shirt. Having this customization makes it clear how seriously you take the sport, and since a good game often becomes an audience-driven spectacle, it's always beneficial to make clear which name fans should holler.
Make Sure Your Purchase Fits
The perfect fit is especially important for bowlers. You might not care how loose or tight your shirt might be in general, but if you're buying a bowling shirt, these factors do matter.
A bowling shirt needs to be fitted without being baggy. The bowler has to be able to move without constriction, and no loose fabric should block the release of the ball.
Since the fit is important, BowlerX.com makes it easy to return for exchange or refund. Our no questions asked return policy simply requests that your return products in new condition, in original packaging, and double bagged or boxed for damage prevention.
Elevate any bowling experience by coming to BowlerX.com to buy Vise, AMF, Hammer, or any other branded bowling shirts. We can supply all of your bowling-related needs, including coaching at our physical pro-shop in Town & Country Lanes in Bethlehem, PA. Browse our site to see our 2,000-item strong inventory, or call 844-269-5379 if you'd like expert-level advice while buying.