Bowling can be an expensive hobby, but as in all things, you can find ways to spend less without sacrificing quality. BowlerX.com provides closeout bowling balls for sale for all of those with either a tight budget or a tight fist. We make purchasing easy, accurate, and appropriate for low-priced, impeccable bowling merchandise.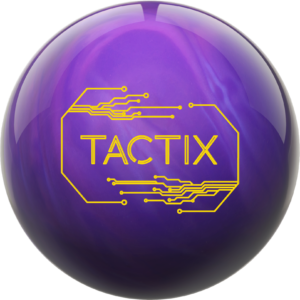 The qualities that make BowlerX.com the online bowling superstore are the same qualities that have allowed us to create a strong and loyal customer base. Our goods and customer service are first rate. The inventory has 2,000+ products, all of which are directly related to the sport we love, and we can source goods within three days in most cases. We offer free shipping, no-questions-asked returns, and the lowest prices available.
Closeout Bowling Balls within Our Inventory:
Track Tactix Hybrid Bowling Ball – This Mid Performance bowling ball works well in medium oil lane conditions with a hybrid reactive coverstock, asymmetrical core, and 15/20 hook potential.
Radical Zing Pearl Bowling Ball – A pearl reactive coverstock, asymmetrical core, and 18/20 hook potential create an excellent high performance ball for medium to heavy oil conditions.
Radical The Closer Pearl Bowling Ball – For medium oil conditions, this ball has a pearl reactive coverstock, a symmetrical core, and 15/20 hook potential.
Radical Conspiracy Hybrid Bowling Ball – In medium to heavy oil lane conditions, this bowling ball has a hybrid reactive coverstock and an asymmetrical core. It serves as a high performance bowling ball with a 17/20 hook potential.
DV8 Notorious Bowling Ball – A hybrid reactive coverstock and asymmetrical core give this high performance ball an 18/20 hook potential in heavy oil conditions.
Track Latitude Bowling Ball – Another mid performance ball, this one has a solid reactive coverstock, a symmetrical core, and a 15/20 hook potential for best performance in medium oil conditions.
Fear the Foul in Bowling
The foul line on a bowling lane is much more than a suggestion. Bowlers can't go over the foul line and venture into the lane. The reasons for this rule extend to safety and protection of property. The lanes are slippery, and you will fall. They're also oiled and protected, and stepping on them with your feet could inadvertently scratch or distribute debris onto the lanes.
The foul line covers the entire expanse of the lane from one gutter to the other. You must take care that no part of your body extends and touches the floor, wall, or equipment beyond this point during or after the ball roll.
The throw that involves a foul doesn't receive any points, but the occurrence counts as a used turn. Even if you knock down every pin, 0 will be your score for the roll.
It's important to note that if you maintain hold of the ball, the situation doesn't count as a "legal delivery" and will not be counted as a foul.
A common mistake that new bowlers make is to mistime their approach and go over the foul line. Be careful that you don't. Not only will it affect your score, but fellow bowlers consider this to be a major faux pas in the bowling world.
Browse all of the closeout bowling balls for sale at BowlerX.com. We'll be happy to provide some guidance if you're inexperienced or need a bit of knowledge. We're available both online or at (844) 269-5379.